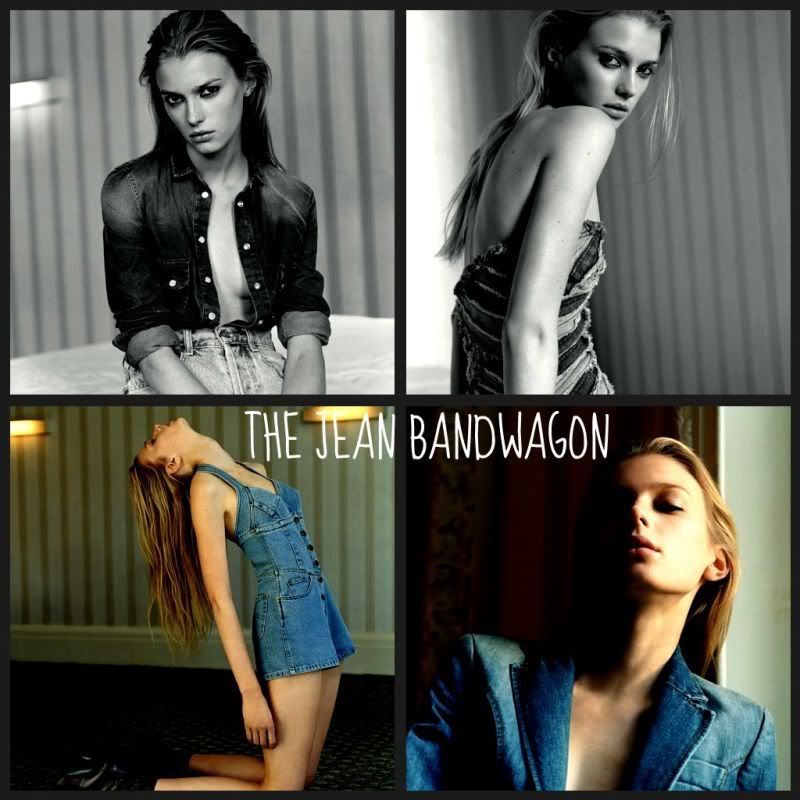 Button down shirts, blazers, jumpers, jackets and even dresses have all been jumping on the jean
fashion
bandwagon. I thought I was being a
rebel
when I posted about the relaxed easy fit of a jean shirt, but it just seems I was on the cusp of an explosion.
I have to admit that I'm always afraid that going all jean maybe tooooo western, I love boots and this combo will only add to the
cowgirl label
. I am only comfortable with that look at themed parties... but the appeal from these pictures has me expanding my jean narrow mind.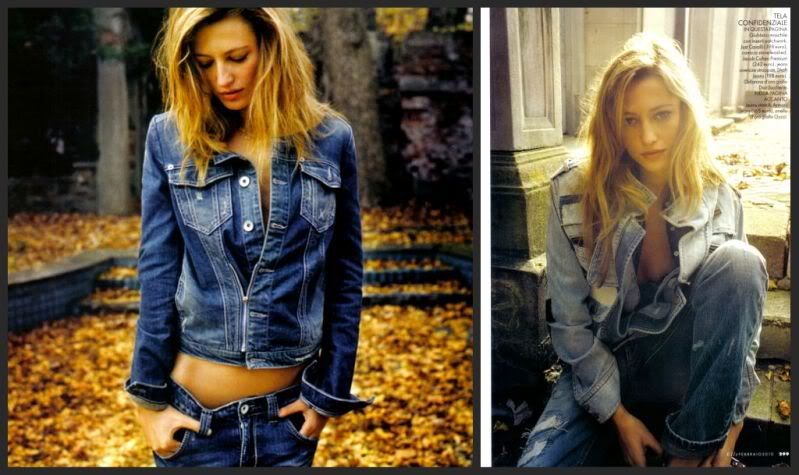 I can see myself being inspired to wear these pieces. It would be a perfect look for a spring afternoon, as I sip tea while walking through
Sculpture Park
. Could I really wear these during the week? Fortunately, I work in a casual setting, but the blazer, the jeans and the dress - separately would be the only things I would feel comfortable dressing up.
As for the dark side of jeans, I am a fan. I prefer the dark jean look, it slims and I usually feel a little taller. But am not ruling out the light side of it, it's definitely growing on me. The crisp fresh look just screams Summer!
Will you be hopping on the jean bandwagon and what color jean do you covet!?