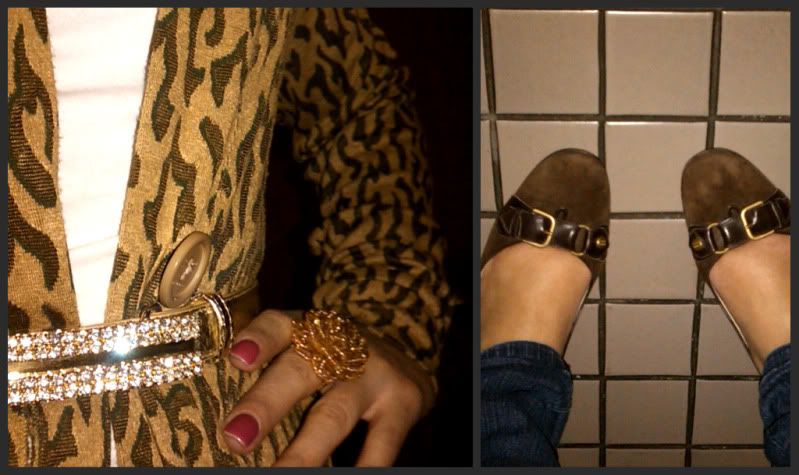 Today's look was inspired by
Leighton Meester
. If you've been following my
style blog
you know that I adore her off screen style. When I was getting dressed this morning, I instantly thought of her long cardigan belted look. She's of course wearing an adorable dress, but since it's freezing in Seattle I rounded out the
look
with a white t-shirt (Forever 21) and skinny jeans (Forever 21).
It's my second day of animal print - I like leopard print, what can I say? My long cardigan is from Marshalls, I need to go back there asap!
My shoes are a different story! I used to work at Emma Hope Shoes in London and these shoes were my free pair.. but I worked for it, trust me. I really don't buy expensive shoes, so I never would have been able to afford these. So these are not only beautiful shoes, but knowing that my hard work earned me these, make them a little special too.
What am craving:
It's cold outside, but the sun is still shining. The question is, do I have any sunglasses? I seem to lose them on the daily. Here are some fun inspiring looks and sunglasses that I would love to have in my drawers!