I've decided am moving to Singapore in the year 2040 to become a robot waitress. Why would I want to stay in the US when people will be subjected to wearing those one piece red suits.. you've seen Star Trek. If that's what's going to happen to
fashion
, then considered my bags packed for Singapore. What has brought this on? Milla Jovovich and Harper Bazaar's Singapore's Fashion Editorial..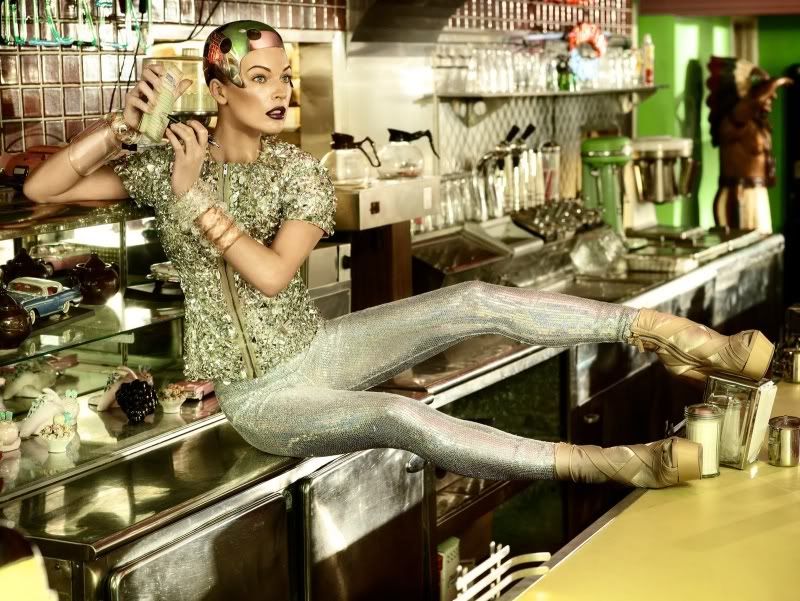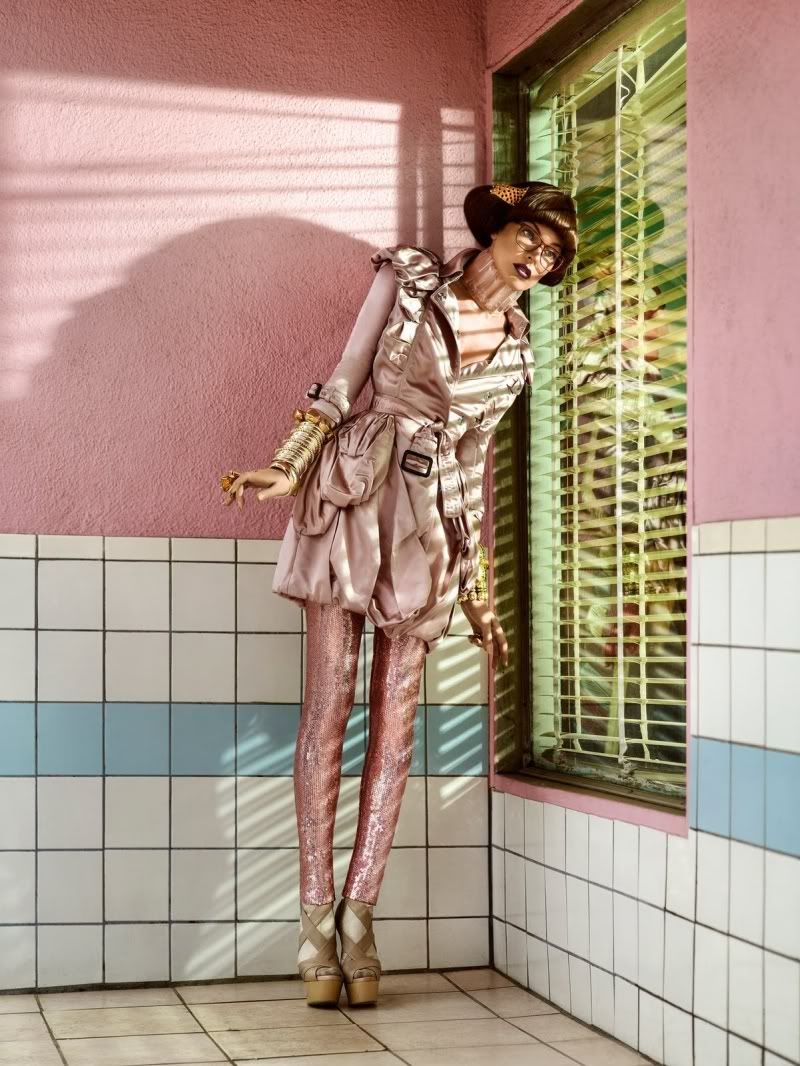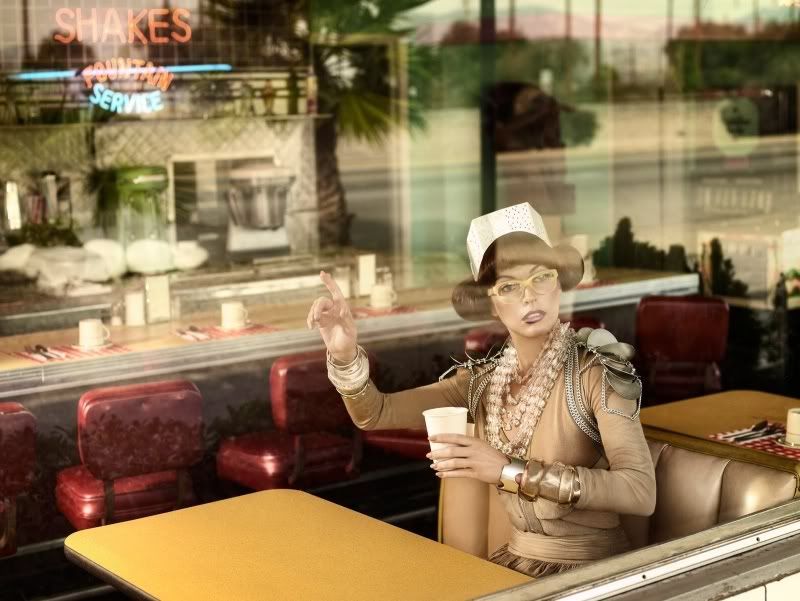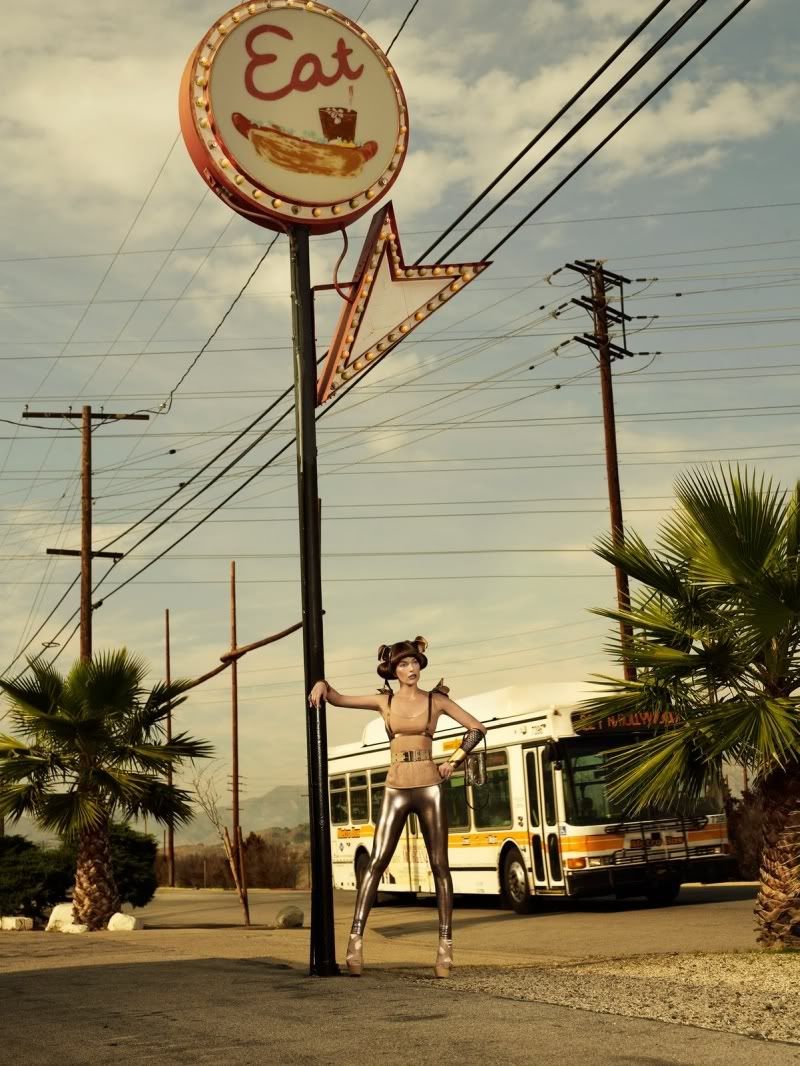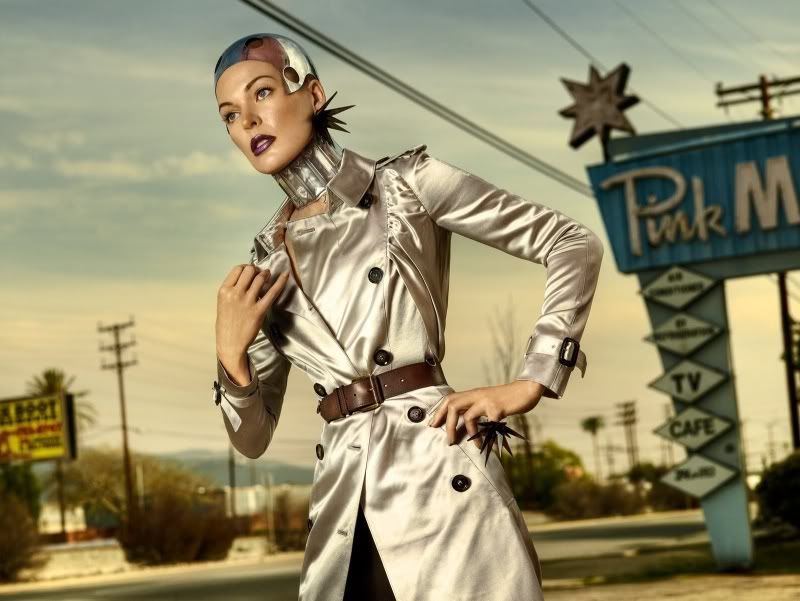 Besides the great color and fashion of this editorial I am excited that a diner and the segway will be in the future.
:5 things I learned from this editorial:
1. The more shiny the better, it maybe because the sun is not as bright as it is today. So any pieces of bling you have to reflect the sun the better!
2. You must match your surrounding, could it be that camouflage will be replaced with trench coats and tights?
3. Shoes and heels - even cooler in the future!
4. Neck braces will be the new necklaces... of course they will be metallic and awesome!
5. Robots have bad hair days too, thank goodness for helmets!
Did you write this down? ;)
Hello to my new followers, make sure to say hi!
You can also follow through
google connect
and
facebook
!
pic source: fashiongonerogue