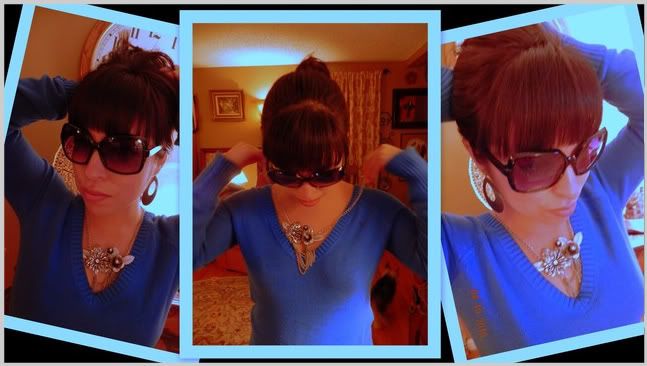 I was going to take a picture of my new purchases on a white background, but I love my new necklace (Target) so much that I just had to put it on. The sunglasses on the other hand, I loved them when I bought them and then when I got home, I was like.. hmmm! So I thought I would put them on and ask you.
I usually stick to one style of sunglasses, but I thought in my
resolution
to be a little riskier with my look that these larger than life ones would be fun.
Also am seeing a pattern: Shoes that are new to my
wish list
!
Cutting this post short because its actually a Sunny Sunday in Seattle and am not wasting it!