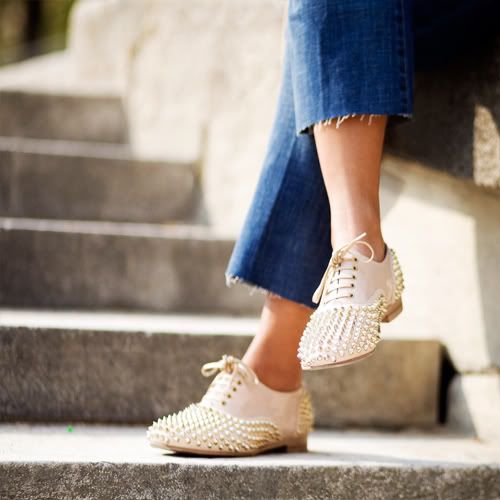 As a petite girl who has a drawer full of jeans needing to be hemmed this picture of
Garance Dore
sparked a why didn't I think of this? I haven't tried it yet because there's still some hesitancy. It's hard to break the "all jeans go to the tailor" mentality, what can I say!
I am going to try it though, for Summer it offers a laid back Summer is here attitude. I love it when clothes have some personality. The only thing to watch is when wearing cut fraying jeans its important to have shoes that add some style, like these studded beauties do.
Have you tried this look, will you?