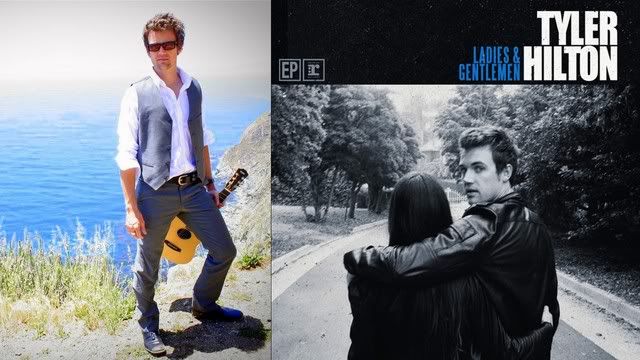 A few weeks back I found myself waiting in line braving the Seattle rain with no umbrella, all because of Tyler Hilton. The musician/actor has been playing music for years and every chance I get to see him I jump at it. He not only plays great music, but he has a great sense of humor that comes out on stage, interviews, his youtube
videos
and
twitter
. On top of that he has an effortless sense of style, so I was excited when I had the chance to ask him a few questions on his fashion choices, style icons, tips and if he's ever had a style blunder.
Please list three words and three words only to describe your style.
Comfortable, practical, simple
You've played a variety of characters..Murphy in Charlie Barlett, Elvis in Walk the Line and Chris Keller on One Tree Hill,who's style have you most identified with?
Chris Keller's style is most like mine. He's a bit flashier, but I dig that!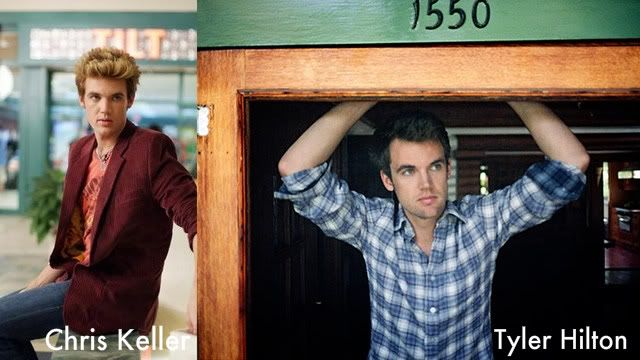 As a musician/celebrity do feel pressured to look a certain way?
Yea, but not bad pressure. The same kind of pressure you feel to not wear pj's into the office
.
I saw your episode of MTV's Styl'd, do you always have a stylist help you get ready for a show?
No, but I always try and have a lady help! Usually its just me asking the band, "Is this gonna work ok?" But I got a stylish band
!
You cite a wide selection of artists as musical influences, do you have any fashion influences?
I like older looks. Bob Dylan, Elvis, James Dean.
Music is a form of self-expression,but so are clothes. What do you hope people read from you fashion choices?
I hope they don't read anything. I hope they don't notice my fashion. I hope no one sees anything bad or good that stands out. Fashion to me is something to help not distract from my vibe and personality, you know? The less I hear about my clothes the better, and that includes "

Oh, he needs fashion help!"
Every time I've seen you in concert you've been wearing a pair of cowboy boots.You even lived in Nashville for awhile, but you grew up in Cali. Do you consider yourself a little bit country?
Yea, I guess I do. I never thought about it. I seem to be drawn to a few things that are "country". I also go through phases. I wore cowboy boots non-stop while living in LA then once I got to nashville I couldn't get out of my lace up boots. Go figure! My basics are some kind of jeans, some kind of boots, some kind of shirt, and some kind of jacket.
Most men don't travel as much as you do, it seems like your constantly on the road or on a plane.. do you have any fashion tips from lessons learned?
Yes, for planes I have learned over the years to keep shoes on that are easy to take off be it no laces or keeping the laces loose, no belts or belts that are easy to take off, and no jewelry. And for travel in general the lighter I travel the happier I am. Running shoes and boots are all the shoes. Few jeans I can wear for a few days and an assortment of t-shirts and dress shirts I can mix and match to look like more out fits then I actually have!
Girls usually have one piece of clothing that they've had since middle school, do you have one that you just can't seem to part with?
Do they really? That's great! How funny... No I don't have anything I wore in middle school. Thank god!
Have you ever had a fashion blunder that you can laugh at now?
I look back on pictures of myself all the time and think, where did you come up with that! I'm sure I have pieces on right now that'll turn into future regrets. Right now its probably my bright red sun glasses from Oakley. I love em but future me is probably cringing.

Whatever...future me isn't nearly as cool as current me! :)
Thank you so much to Tyler for taking some time out of his busy busy schedule to answer these questions. You can also find him on Youtube, it's easily one of my favorite channels, Cooking with Tyler is informative and fun. You can also follow him on twitter and find out information about his happening on his website.
Tyler and I!