It's no secret that Dianna Agron, Quinn from Glee has her own sense of style. She definitely stands out on the red carpet. Is it a breath of fresh air or does she need a stylist?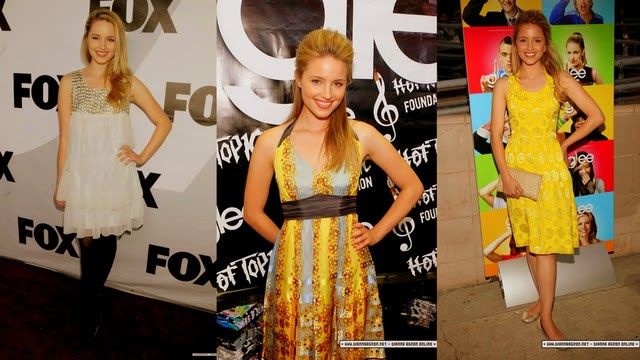 Personally I think its a breath of fresh air, just because she's not flashing cleavage or wearing a mini doesn't mean she isn't fashionable. Not that mini and skin are bad, am guilty of both, but I know the pressures of Hollywood glam can be overwhelming for a young star. We've seen many young actresses fall into the skinny, show what you got style pit falls.
So, even though Dianna style isn't necessarily my own, I still admire it. She comes off confident and happy in what she is wearing ... and when it comes down to it that always makes the look!
Facebook friends?
You might like:
Lea Michele (Rachel Berry): Off screen fashion & the trend she's fallen for!