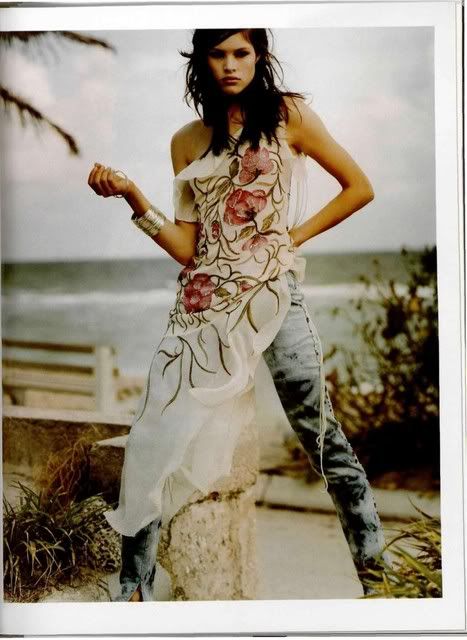 Is this a flashback to high school for you? It is for me. Yes, I wasn't allowed to wear jeans to school, but on free dress days I would rock something like this. I thought I was so cool because I was one of the first girls to do it.
I think back and realize this was before skinny jeans and it must have been a rumpled mess, but hindsight is 20/20!
Do you think this trend will be coming back? It's still too cold in Seattle, May looks like October right about now. I want to wear dresses and even though I still wear my tights with them, its starting to make me feel that winter has gone on for a year.
I don't know if jeans will change that. Will you be tossing the leggings to the side and rocking the jeans!?