I have to admit that when
True Blood
first aired I couldn't even get through the first episode. But a few eps into the season everyone was talking about it and I had adored
Anna Paquin
from her other movies that I decided to give it a chance. I still watch it through my fingers, but I CAN'T tear myself away. The same goes for this Summer Fashion Editorial from
Self Magazine
featuring the lovely Anna.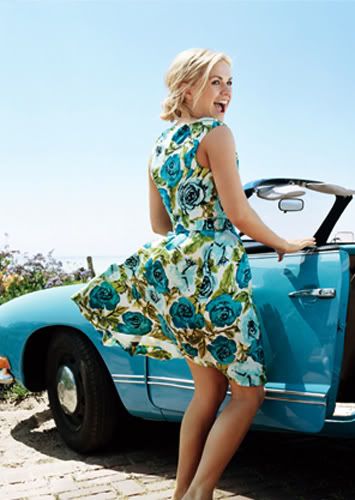 Anna seriously looks amazing in a fresh, innocent yet sexy way. How do you pull that off? Well I know bathing suits show a lot of skin, as seen pictured but its funny how I this doesn't give off a cheap, put something on vibe. I am not saying all bikini's do that, but I've by passed many that show just the same amount of skin, but I wouldn't feel comfortable wearing. What makes these different?
Can it be the retro style, could
Annette Funicello
been an inspiration!?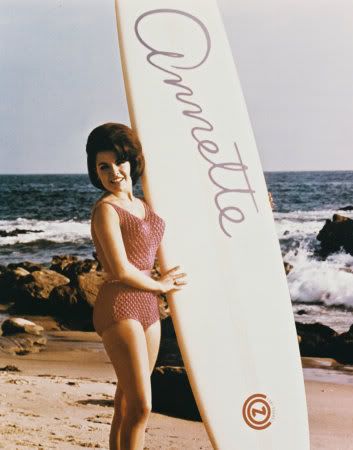 It's hard to believe that back then this shot of Annette was scandalous.

A fun, flirty look can be easily achieved with bright colors, fun prints and letting the kid in you have fun.
Hoping your summer days are endless!
pic source:Hollywood Tuna