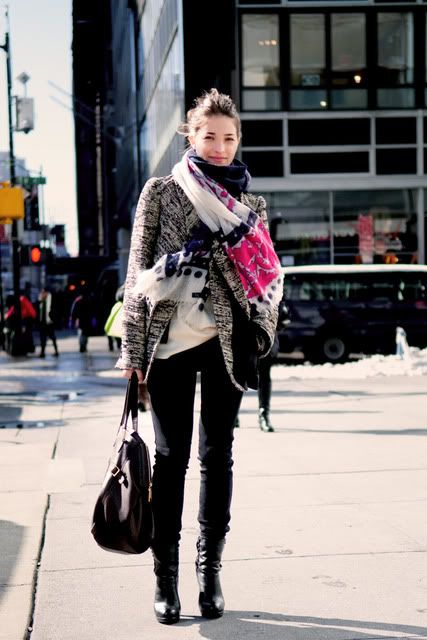 I am definitely a city girl, but at times I feel the bohemian side of me pushing at me so it's nice to know that a scarf such as the ones above can play both sides.
Of course I had to use Abbey Lee, she can mix and match prints, layer it up and still look amazing. I hate her with a lot of love. :)
Happy Monday loves!!