This whimsical fashion editorial with Tanya frolicing in the grass is pretty much how I am feeling today. First of all this is my 401st post.. woah I didn't even know I could write that much, but if you can talk a lot .. I guess you can write a lot.
Also Summer has arrived to Seattle. I might be jumping the gun, but I jumped it and I don't feel like jumping back.
So even though I was in the house most of the day, when I did venture out I pretty much felt like this. I didn't look like it because there are neighbors and even though am sure they would be understanding, I would still look pretty odd.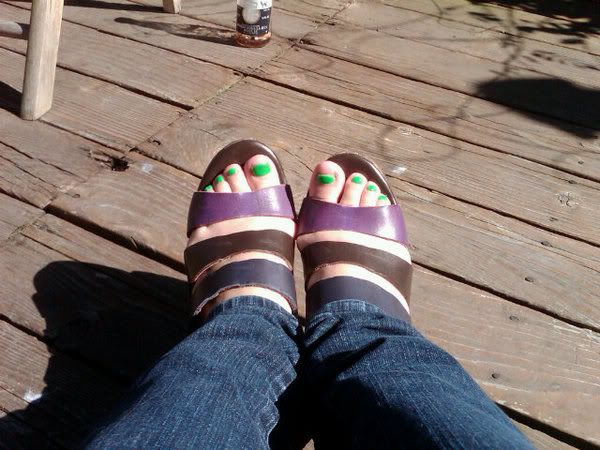 It's the first time I was able to wear sandals and not get cold. My newest toe nail polish was done my default. I really wanted to paint my finger nails this color, but I keep falling back to pinks and reds. Oh well thank goodness for toes.
I hope you're having a sunny Saturday wherever you're at! Also what color are your nails right now?
PS: My computer died early last week thats why I haven't been able to blog or visit blogs. Hopefully it will be fixed soon, until then I don't know how often I will be able to update. I miss it already.