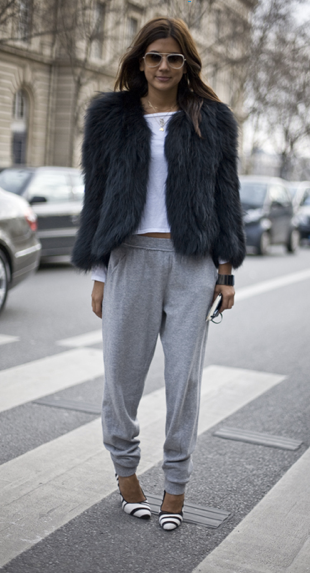 The weekend passes by so fast that sometimes you don't even have a moment to catch your breath. I don't know about you, but the best part of the weekend is just having a few extra hours in your comfiest clothes......also known as the clothes I would never be caught wearing outside my front door. For those of you that have jam packed weekends and never get a chance to indulge in sweatpants time, there's hope.
Awhile back the sweatpants dress up trend was hitting streetstyle blogs like crazy. I still wasn't sure about it, I just felt that sweatpants were meant to stay under the covers, in fact I don't even own a pair. Then sweatpants started to adopt current pant trends and the gray color of course partners with black perfectly. In some cases it even works with brown, as pictured above.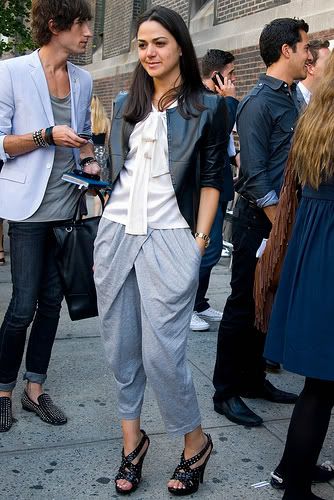 So after some thought, a few busy weekends where I wished I could just wear my yoga pants outside the house... I remembered this. I haven't found a pair that I felt I could pair with a leather jacket or a fur coat, but I am on the lookout.

Do you think you could get away with wearing this to work or would you even want to?