XO, horseshoe and baby kitties - jewelry usually gets its sentiment from the day, the person or the occasion from which you receive it. But sometimes they can illicit memories and almost speak to you. When I came across
Michelle Chang's
understated jewelry I felt like they were speaking to me.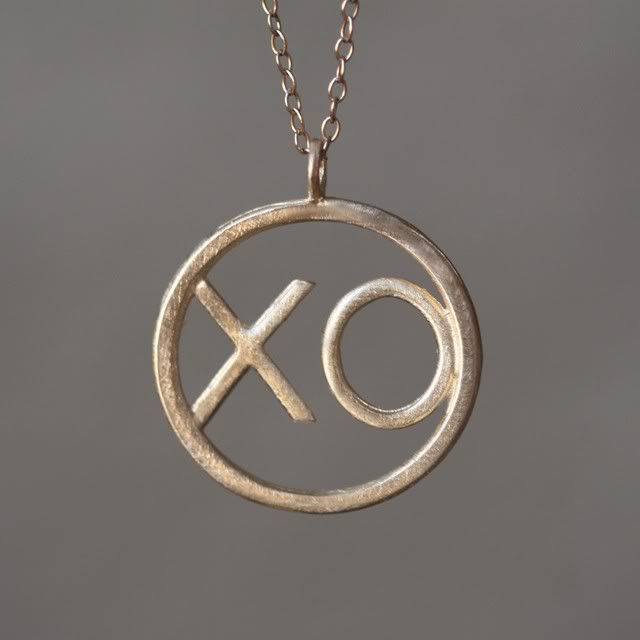 Even before Gossip Girl the famous XO symbol meant something to me. My mother used to have a bracelet with x and o's on it and I would play with it even though I knew I wasn't supposed to go in her jewel box. Every time I see the symbol now it reminds me how amazing I thought her jewelry was and how great it is that I can finally play with her jewelry and not get in trouble.
The first time I ever saw a horseshoe was when I was in 3rd grade and we got to go visit a farm. When I saw the horses I had never been more scared. In order not to be teased I still took my turn riding the horse. I wanted to close my eyes so bad, but instead I focused on the horseshoe on the barn wall. I got through it and I know now that I never would have been able to without the luck of that horseshoe.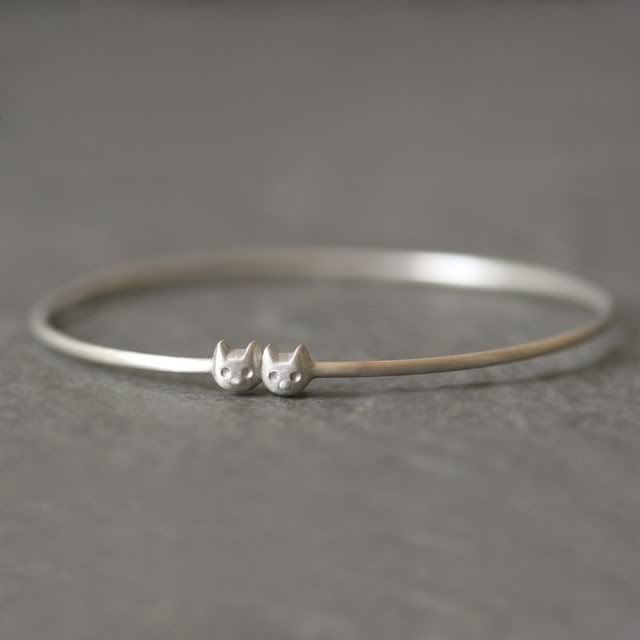 Not one kitty, but two kitties - were a big part of my childhood. They passed away in my college years, I still miss them and think of them often. That's why this piece, the baby kitty bracelet, spoke to me.
Thank you to Michelle Chang Jewelry, that brought so many great memories back to me through her beautiful pieces. I only pictured a few, but there were many more delicate beautiful pieces to awe over... take a
look
for yourself.
Do you have a piece of jewelry that you had to buy because it spoke to you? Share..