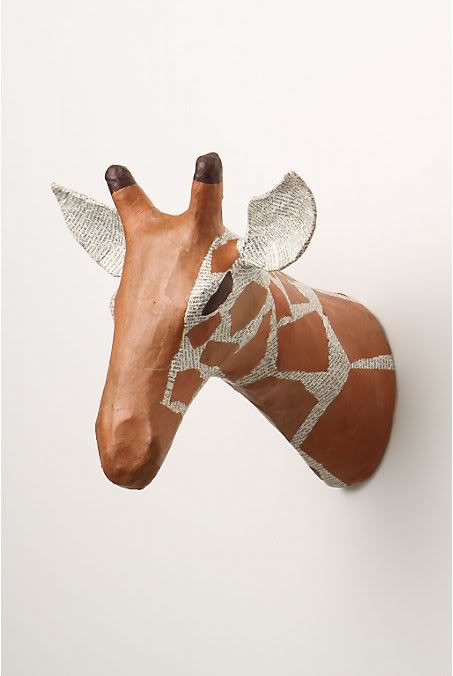 Quirkiness should be embraced! I know that there are something's that I would wear that my best friend or anyone else that I know for that matter would never wear. Instead of shying away, I wear it because I like it. This should apply to how you dress your home. Thank you to everyone who took my poll! Once a week I will be posting the journey of my first apartment. This first is about giraffes, zebras and rhinoceros's …
Layers of repurposed cement bags are covered with vintage French book pages to create this handmade, papier mache animal head.


I know most people don't think of putting faux animal heads in their apartment, well I like to think out of the box. It's funny how much I love these. It's no secret that am a lover of print, animal print. Of course I don't believe in hurting animals to appease my style choices, but I like to wear and accessorize with them any chance I get. So it should be no surprise that I would want to add them into the décor of my future apartment.
Do you have anything that you consider quirky in your home? Share, pls!
Shop these at
Anthropologie
, but leave some for me!!!