I ride the bus every morning and I like to play a little game called "Guess where they are going?" It helps me not fall asleep.. sometimes. On Monday a heatwave hit Seattle and I noticed that some Seattlites were confused. Do we wear shorts? And its been so long since we've seen shorts we don't know exactly know how to style them!!! Needless to say my game of guessing where my fellow bus riders were going was a little harder than usual. So I thought a little style guide of where I can wear shorts and how was in order.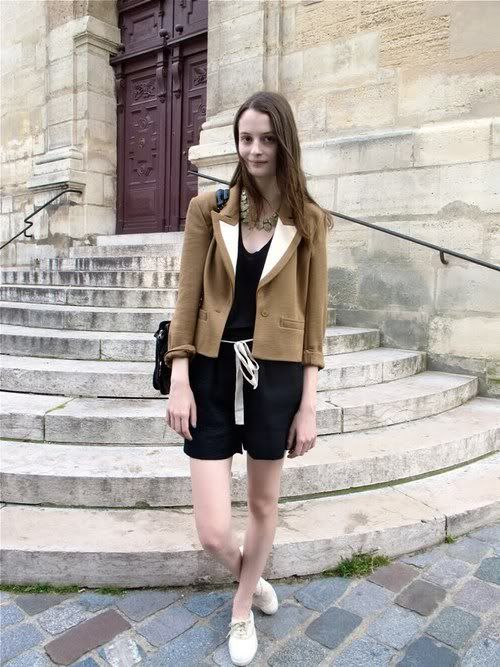 To work, paired with a nice blazer for the air conditioned office.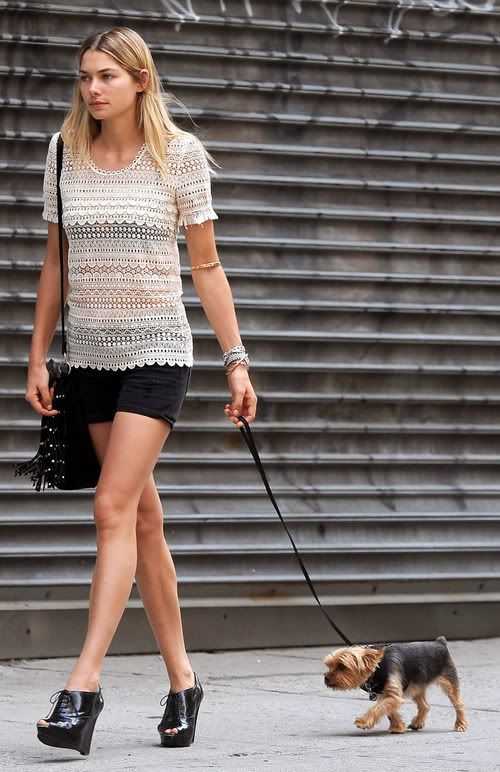 Walking the dog, no need to dress down - funky shoes and a dressy top make it a fun walk.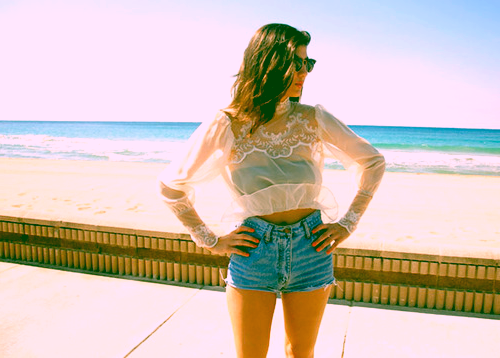 Beach, put away the cover up and add a frilly sheer top!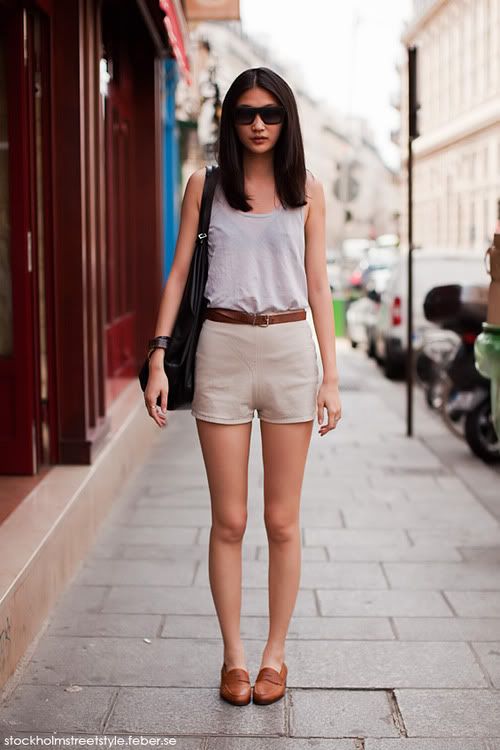 Sight seeing, in your city or out of the country something relaxed and comfortable - but still stylsih.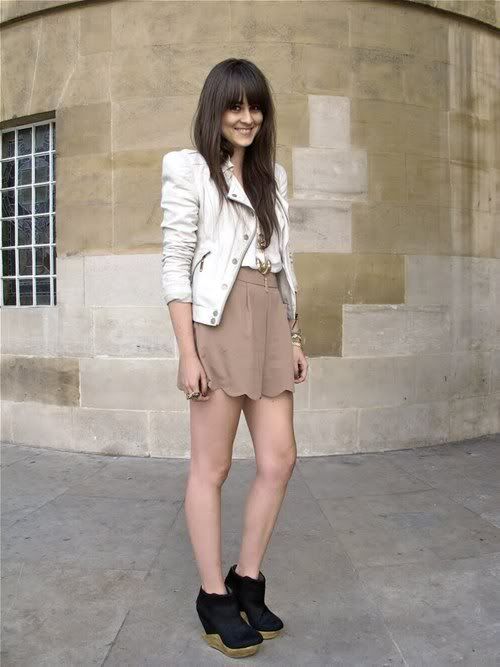 Happy hour that turns into a night out. Dressy shorts that are paired with edge - leather jacket and ankle boots.. guaranteed fun.
I hoped this help if you needed a little inspiration on how to wear shorts without looking like you're going for a run!
pic source: facehunter, stockholmstreetstyle, studdedhearts