Airports have been a big part of my life for the last few years and I just realized that I have developed a formula for how I fly, for example I pack the night before and always way too much. Only recently I have come to understanding that the way you dress for your flight depends on why you're flying. But there's an easy
A-B-C
rule to follow so that you're ready to board any flight...anywhere.
A
void being a bag lady. I know better than anyone that two carry on bags equals not enough. But rules and regulations have put some restrictions on what we can do and we have to begrudgingly live with it. Natalie Portman an amazing actress sadly is my example of what not to do. It looks like she's in a fight with her carry ons and she's losing.
In every day life I am against roller bags, but a suitcase is different. It fits all of your odds and ends - I know how they can build up, but it also keeps your hands free. It stream lines your look and you won't be tied down by your luggage.
B
lazers - I know my
love
for
them
has been a running theme on my blog the last few weeks. But in an unbiased way I know its the comfortable and cool way to go. ;)
It can get pretty cold on the plane - a coat is to bulky, a sweater to messy - the structured
blazer
offers style and comfort. It's personally one of my favorite ways to fly, but I probably didn't need to tell you that.
C
lassic You
I tend to see a lot of sweats and hats when I get on the plane so I think its important to remember to stay you.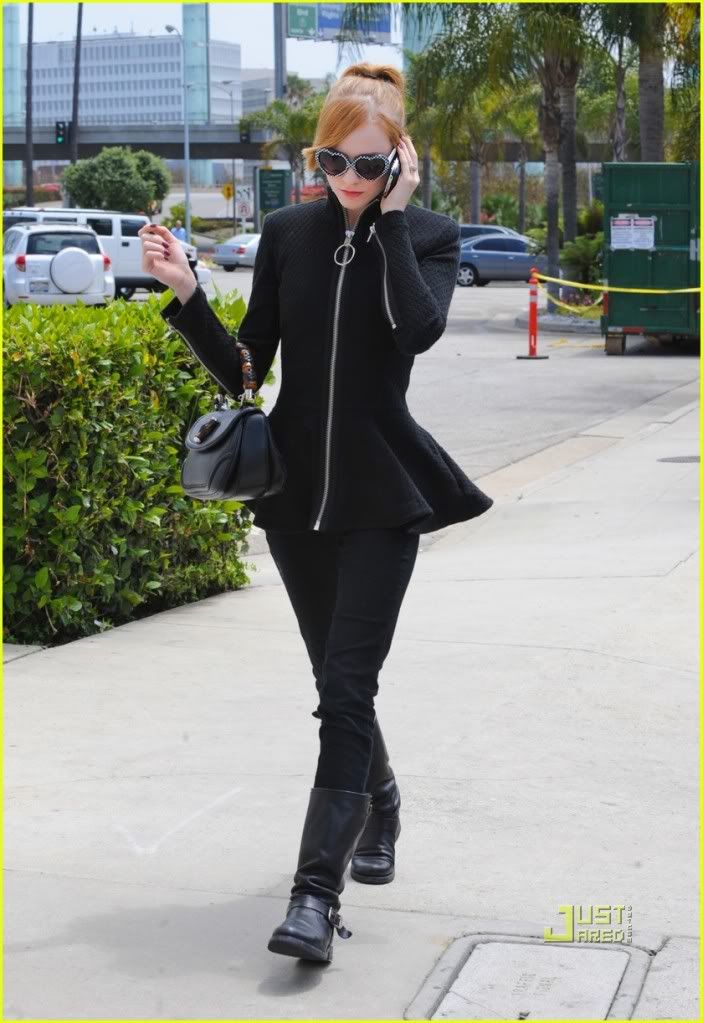 You don't have to sacrifice your personal style just because your commute is not in a car and most likely a few hours longer.
Shoes that come off easily

, I know a lot of people opt to go with sandals, but I always wear slip off shoes and socks. I just don't like to have my bare feet on the airport floor.


No ponytails or buns

- It doesn't matter how much of a rush I am in, I do not go for the pony tail or bun. I like to lay back in my seat and the pony/bun makes it difficult to do that.

Make up bag

in your carry on that goes under the seat. I like to refresh before I land and having my make up bag within hands reach is a must.
What brought on this airport post? I happen to be flying out to Chicago for the next few days and I was inspired.
Do you have any airport tips that you live by? Please share!