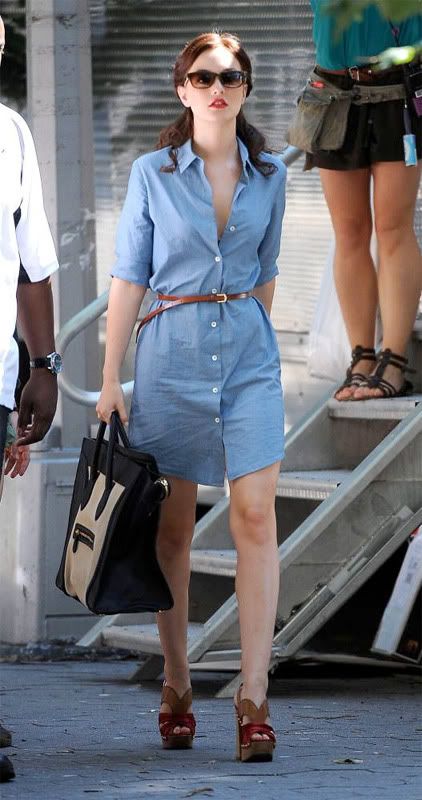 It's rare that I find a look on a celebrity that I can actually see myself wearing. When I come across street style looks from a celebrity I will swoon over a pair of shoes, covet a bag and take tips from the way they style it. In truth I can rarely afford what they are wearing and sometimes the way they style it can even be a little much for my everyday wear,so when I came across this simple chic look that
Leighton Meester
was wearing, it was like an hallelujah moment.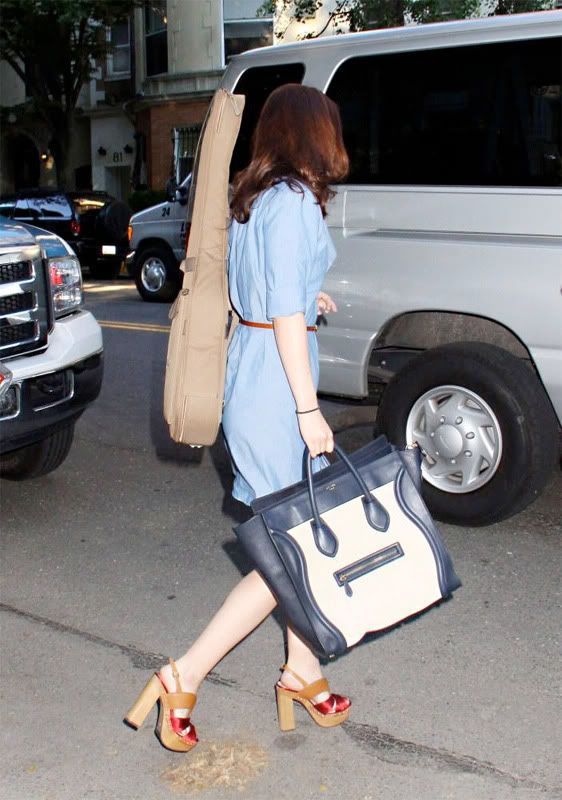 This effortless look can fit any situation.. work, meetings, lunch with the girls or a day of serious shopping. Also I know that I can find a dress like this in a price range that I, the everyday girl can afford. No need to wish for a fairy godmother!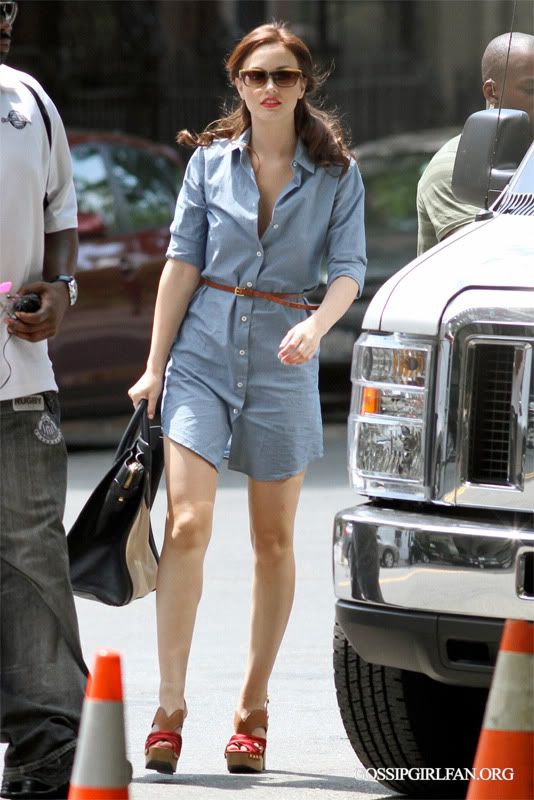 I know its no secret that I am a Leighton Meester fan and I am just happy that once again she rocks out another awesome look.
Happy Monday.
Who's also looking for new shirt dresses to add to their closet??
Updated:
To answer NYC LU - I have a short shirt dress as well and Ive usually worn it with leggings or skinny jeans. If you still want to wear it as a dress light material boys shorts look really good underneath it and don't look like underwear. :)