This picture should come with the heading " Don't try this unless your Anna Del Russo." She pretty much rocks this look - speaking of rocking that's exactly what Blake Lively is doing in the little black lacey dress. Personally I wouldn't be able to wear a dress where you saw my underwear underneath it - it doesn't seem right to wear on the bus or going to the movies. But that doesn't mean you should push lace to a trend that you like, but wouldn't/couldn't do! Get inspired and work it.
This is for sure a little to ethereal for real life, but the picture below can be worn at a cocktail party or a special event. Still a little to made up for you? Yes I like the look, but I probably wouldn't wear this dress either - the hem is a little too long.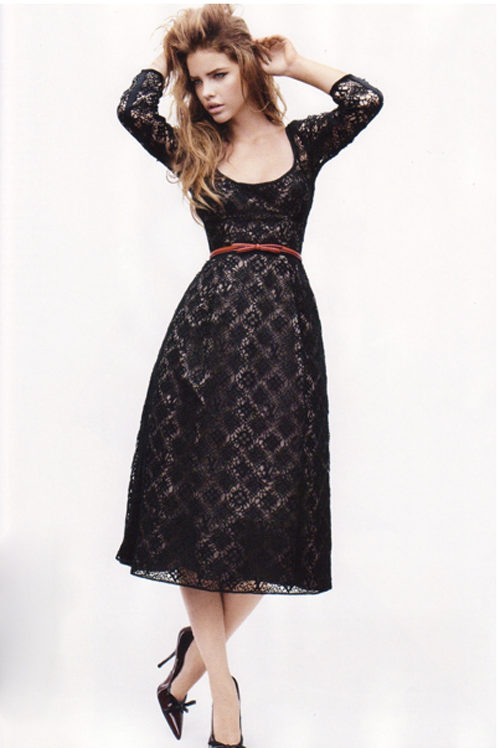 So in reality this is how I would be wearing lace. The layering takes care of the see through aspect - no one would think this is inappropriate. Also the leather pants and the combat boots just highlight the feminine awesomeness of this piece.
Just to make it clear I will not eliminate the idea of a lace dress, once upon a time I used to live in one - but this last look is what is inspiring me this season!