It's no secret that tights aren't going anywhere, in fact they will be on legs all over the city in the months to come. I confess I don't like nylons! I prefer to go bare legged, but when a pair of nylons come in a color or a fun design, I will be the first one to wear them. I have a drawer full of tights in different solid colors and just a few with designs...looking at this inspired Steven Miesel "Print" editorial and the street style photos below I've realized that has to change.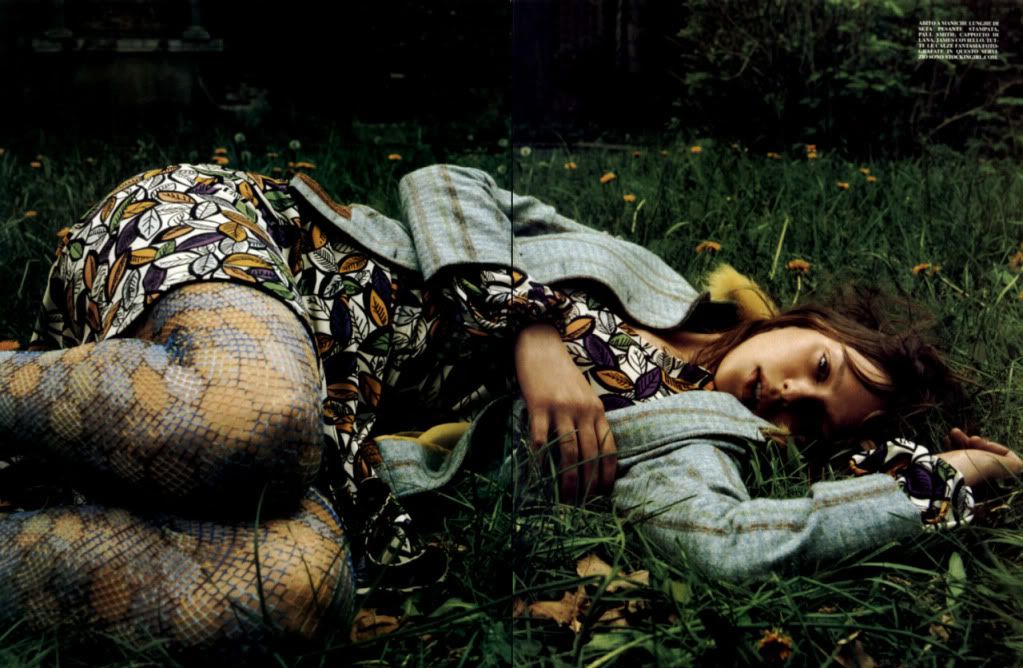 Prints Prints Prints galore - I won't lie to you, most of my winter clothes are gray and black. How did that happen??? I really wish I knew. I do love color and fun - thanks to tights I can still indulge in a subtle way. If you're looking at these pictures and think - Yes Alix this is cool but it only works if you're in a fashion magazine. Well look at these pictures of actual people in the real world.
The peek-a-boo leggings, sexy and it barely even shows anything. Genius!
Freja in her sequins leggings - perfectly paired with a men's sweater.
Can you see the pants/legging - barely right?
It's often said that fashion is fun and to me the amazing versatility of these tights and leggings just prove it.
I can't wait to stock up!