I like to head to H&M every once in awhile and stock up on some jewelry. They usually have fun pieces that won't break the bank, so when I lose it or break it - I don't feel so bad. Its a win win for me. I know the bow ring was hot all summer but this gold beauty told me it would be my friend during the winter months - in other words I had to get it.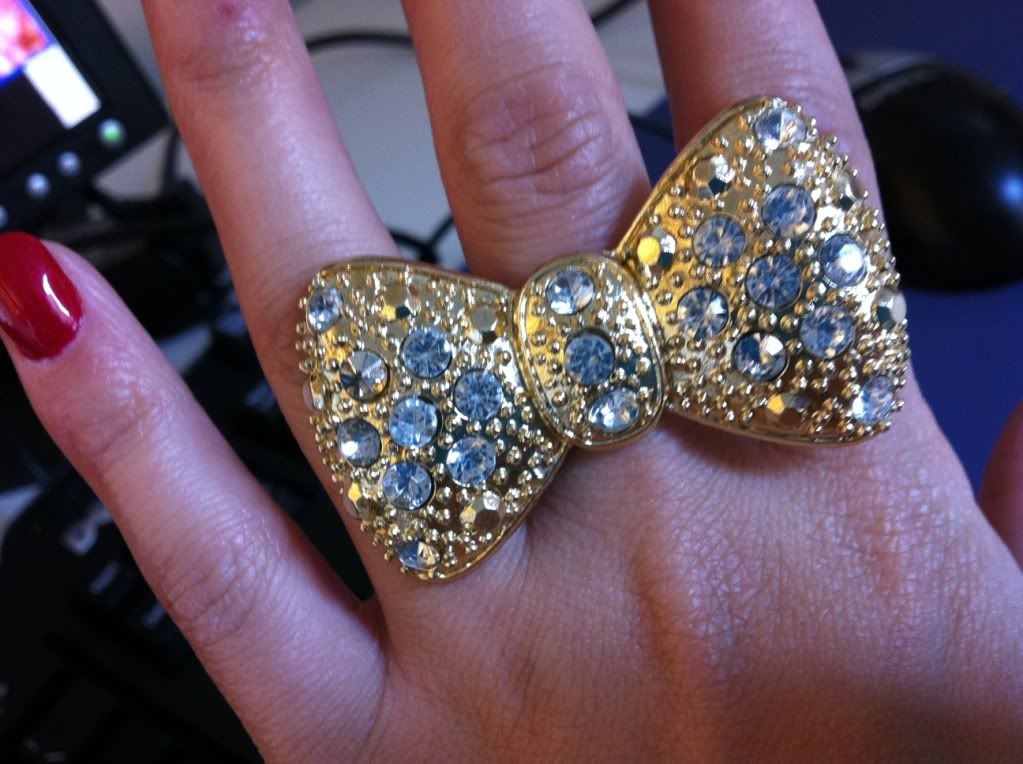 The sparkle of this bow has been catching eyes everywhere. The lady at work loved it, my mom tried to steal it from me and the bus driver this morning told me he really liked my ring.
To tell you the truth even if no one commented on it this would still be a favorite of mine.
I hope you have a bodacious day - what? You know that I am cheesy!