Move over shirt dress - the sweater dress will take it from here! The day's are getting a little chillier - in Seattle at least - so the shirt dress is no longer an option. The sweater dress on the other hand is a wonderful option. Its comfy, its cozy and it keeps the top half of your body warm. Also I think its the perfect outfit to go with boots - I just bought
these
- anyways... the sweater dress, a comfy fall outfit option!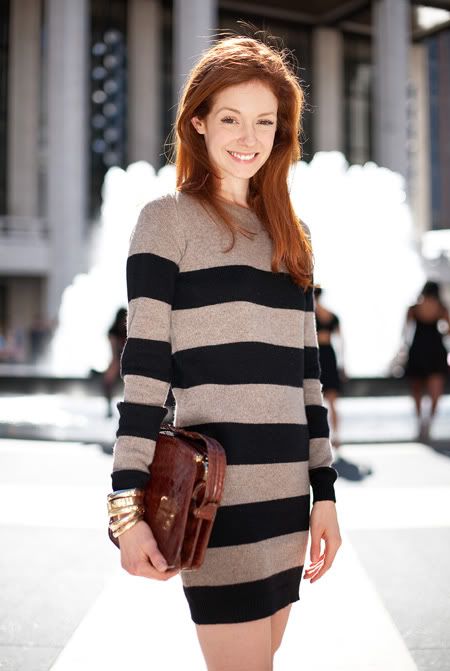 These are some of my favorite looks because they found the sweater dress to fit their body and their personality.
When looking for a sweater dress remember it make a few tries before you find one that compliments you. They are a little tricky, but when it works it will all be worth it.
source: alltheprettybirds, refinery29, styleinvasion