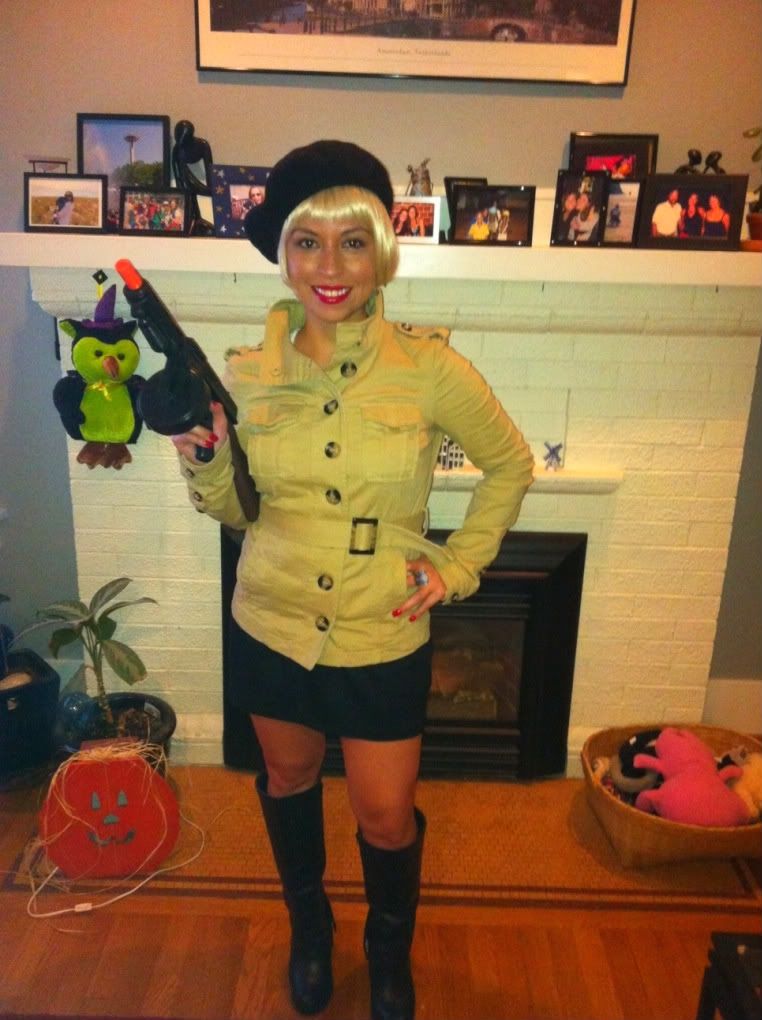 Halloween is always a little of a stress headache for me. I never know what to be. Luckily a little last minute shopping panned out. I was going for the whole Bonnie - who killed Clyde for the money, but most people thought I was a French Spy and I liked that better.
The coat, the boots, the skirt and the tank top underneath the coat were all from my closet. I bought the beret, the tommy gun and the wig. The wig was the best investment, it completely transformed my look.
I went to a house party and had the best time last night, I hope you had or will have a great Halloween.