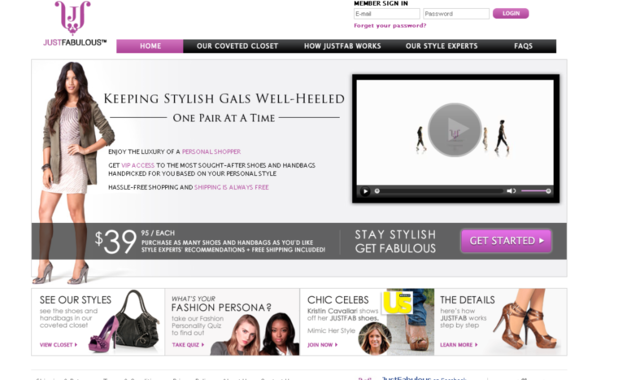 My online shopping has been a little out of control, but with sites like
Just Fabulous
and
Shoe Dazzle
- can you blame me?
The site is pretty easy and oh so tempting. You answer a questionnaire so they get an understanding of your style and can send you looks you like. They have stylists that "hand pick" looks for you. The most famous names behind the site are Hillary and Katherine of
WhoWhatWear.com.
They do a video every month of their picks and how you can wear them.
The monthly fee is 39.99, but if you don't like any of the choices you can skip by the 5th of the month and you don't have to pay anything.
Well I signed up and found something in the first round of choices. Instead of shoes I found a handbag.
black. a lot zippers and fringe = must have
It has a long strap that goes over the body and all of the pockets are a godsend. They are small so they can only fit a tub of lipstick or my bus pass. So things don't get lost. Awesome!
I have to say I wasn't sure if this club was something I would continue with, it may be a good price, but that doesn't matter if the quality is cheap.
This handbag not only looked good on the site, but also in person. I will definitely be ordering something again.
Have you ordered something from Just Fabulous?