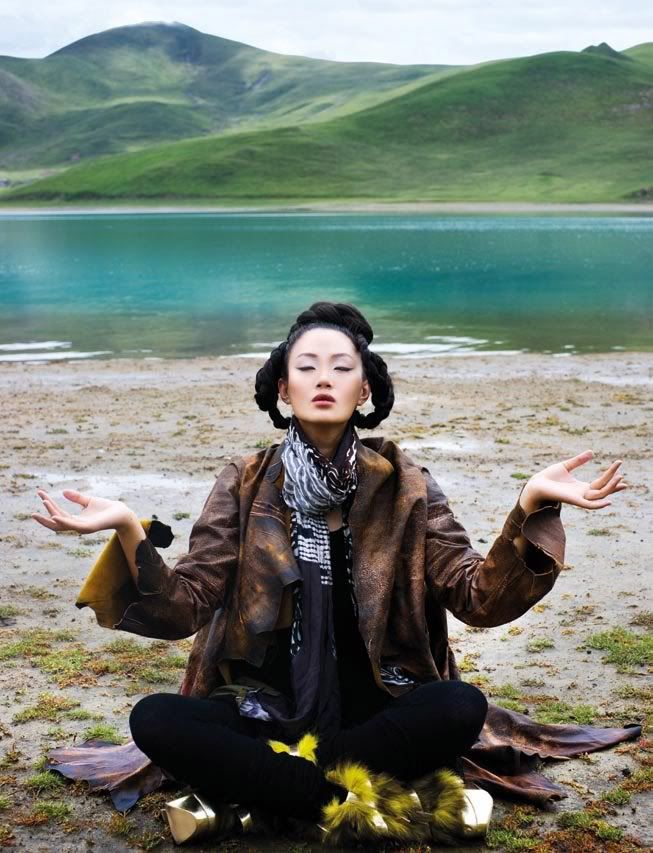 It's true fashion can bring you peace of mind. I am always a little flustered all day long when I dress in a hurry and walk out of my apartment not a 100% in love with what am wearing. Even though I would never wear an outfit combination quite like this .. I am 100% in love with the layering, the colors and the drama of these shots.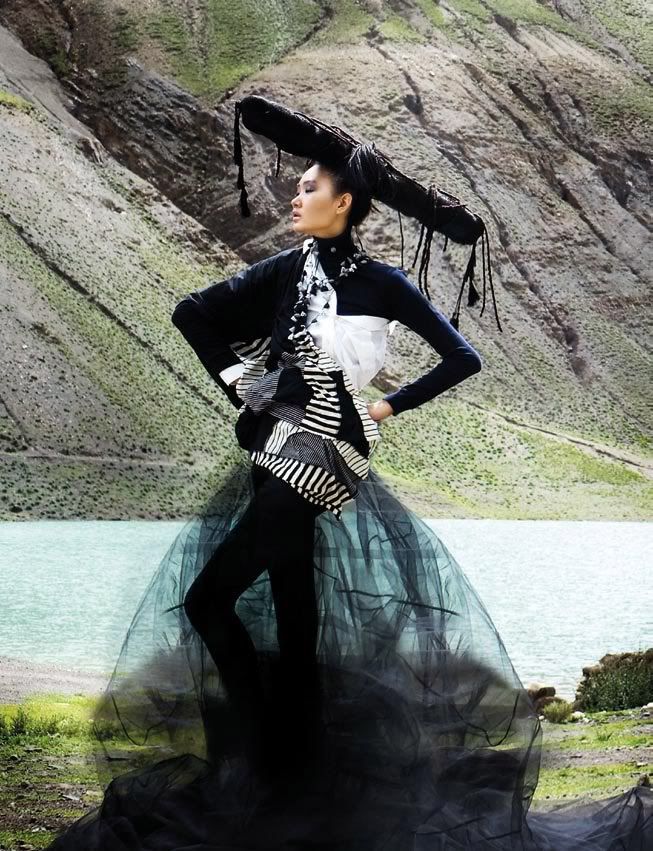 The tulle is stunning. I don't like to have drama in my life, but style drama is completely different. I doubt we would see anything like this on the red carpet and if we did - I can almost guarantee that this would be on the worst dressed list... but in print - I am a little in awe.
I want her rings. WANT AND NEED THEM!
I am usually attracted to the shiny rings, but these are beautiful art pieces.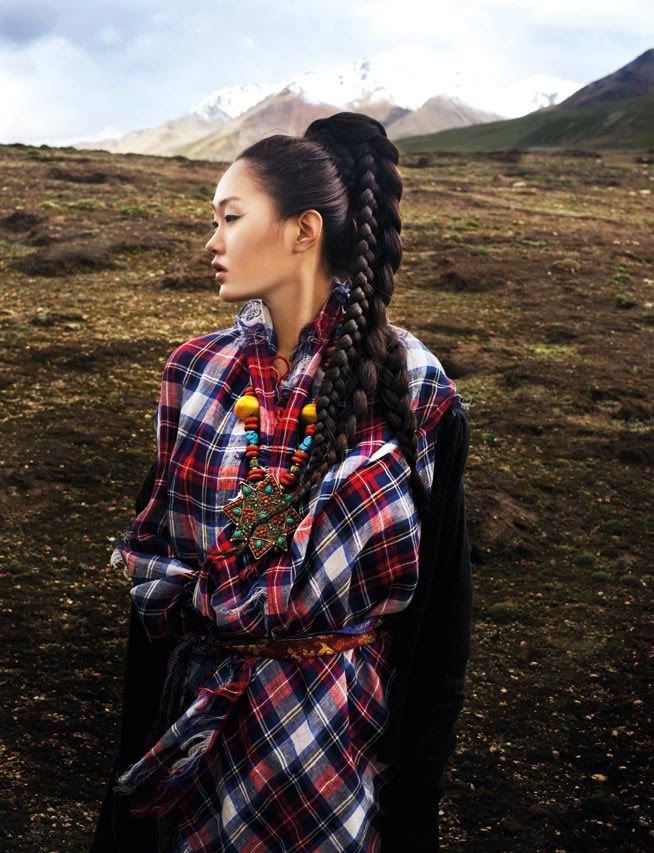 Even though plaid reminds me of Dan Humphrey and Gothic Barbie, I am happy to say that this beautiful look turned my opinion right around. Love the turquoise, yellow and red necklace paired with it - just proves my belief that jewelry can make the outfit.
Zhang Fan in Harper's Bazaar Indonesia, November 2010