I did a little make up shopping and I was instantly pulled in by the shiny Smash Box eyeshadow treasure box.
Doesn't it look like a present.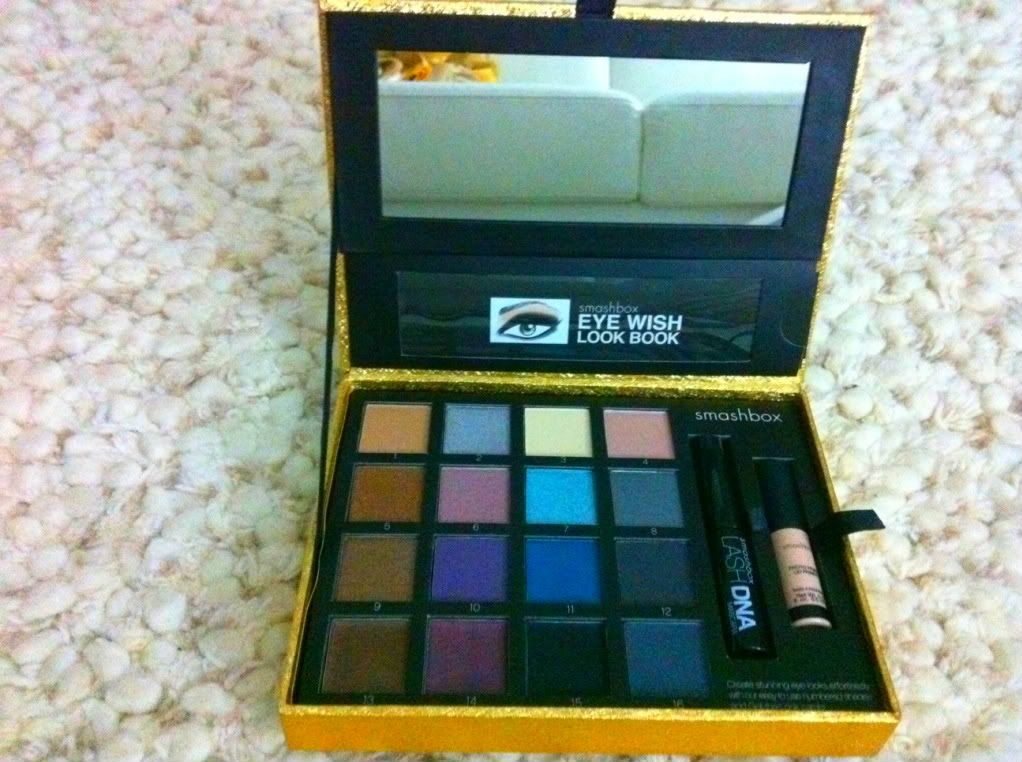 The best thing about this is that all of my favorite colors are in one place. I default to browns and blacks on most days, but purples and green/blues are my favorite weekend going out colors.
This little present came with primer for your lids, which I highly recc'd. I rub my eyes too much not to have it. The small mascara is a plus - it fits perfectly in a clutch for a touch up.
I wish this was a better picture. But it looks bettter in person - trust me. The little treasure box comes with instructions on how to do a smokey eye - a day look and so on. It's really helpful for me. I am still a beginner when it comes to eye shadow fun.
I've only had this for two days and I love it.