Last Saturday I spent 2 hours in line for the Goodwill Glitter sale, was it worth it? Yes. I got my leopard print coat, which I blogged about earlier this week and I also got these brand new, never been worn Anna Sui black satin heels. I DIE!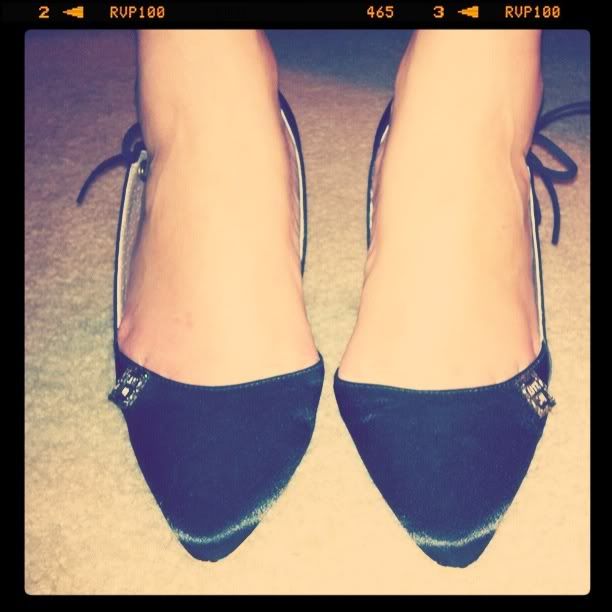 I see a lot of good times ahead for me and these shoes. In fact they will be accompanying me to the
Seattle Magazine Party of the Decade
extravaganza tonight.
Pictures of the dress they will be paired with will be up later this week!