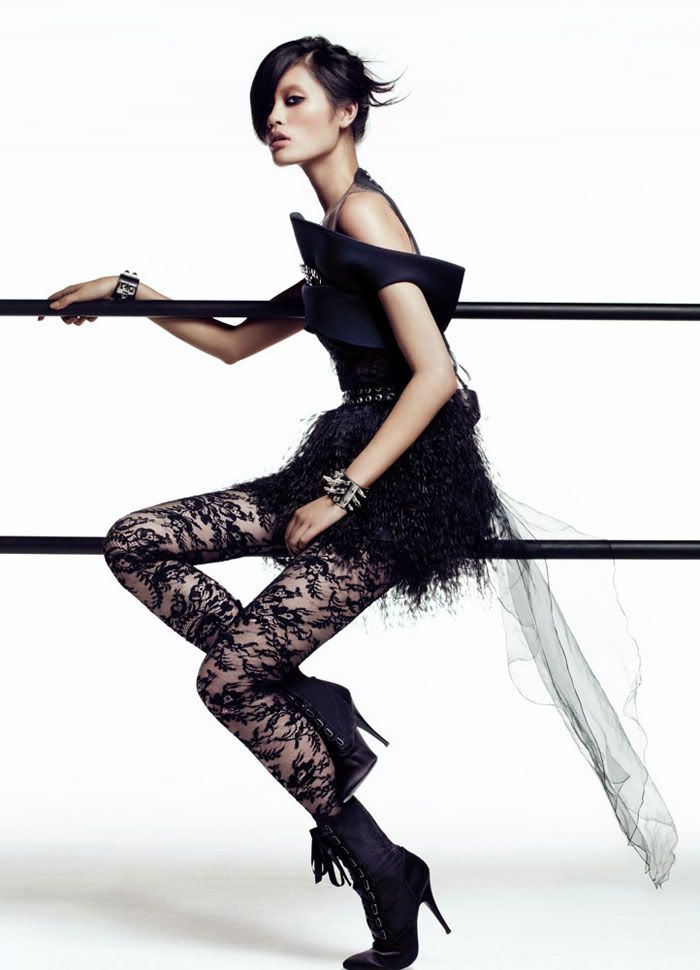 Vogue China has done it again. Even though the first picture is a little reminiscent of a witch, the shoot as a whole is stunning. In an effort to show a real person wearing the combo - I found Emma Watson. Sure she's a celebrity, but she's wearing a Christopher Kane dress.
An all leather dress is a definite statement, but with a little lace added into the mix it becomes actually something I could see myself wearing.
How about you.. do you dare?