Jessica Stam in US Vogue is in full color and surrounded by ruffles. I fell in love with this picture at first sight and found that it shaped what I wore and how I looked at my surroundings.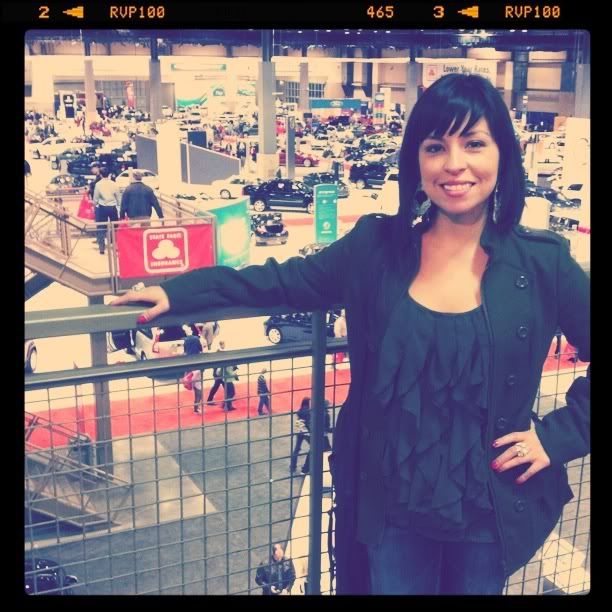 Ruffles galore - my shirt had a waterfall of ruffles and I will try to get a better shot of this coat next time. The bottom half of it has 3 rows of ruffles.
I worked from home on Wednesday and this little guy kept me company. Expect a post on owls, they are becoming my new favorite little accessory.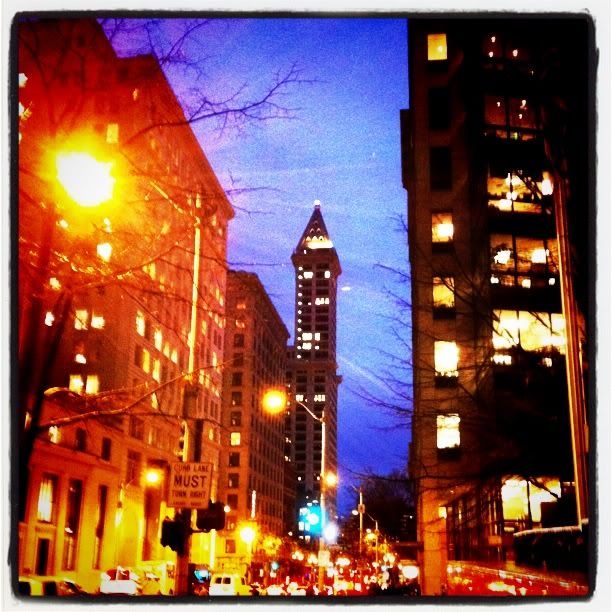 Life in living color. It's dark when I leave work these days and even though that's depressing - Seattle nights are beautiful. That's the Smith Tower.
Even though I am not dressed as a flamenco dancer this photo opened up my eyes a little differently this week. Ruffles are now at the forefront of my closet and I am trying to surround myself in color.
Happy Friday.