I once again found myself in the jewelry aisle of H&M - how does that happen? I don't know. I just magically find myself there every few weeks. Anyways I just wrote a post about wanting more
stackable rings
in my life. So when I saw these staring back at me I had a feeling that H&M was either reading my mind or my blog ... kinda hoping its the blog.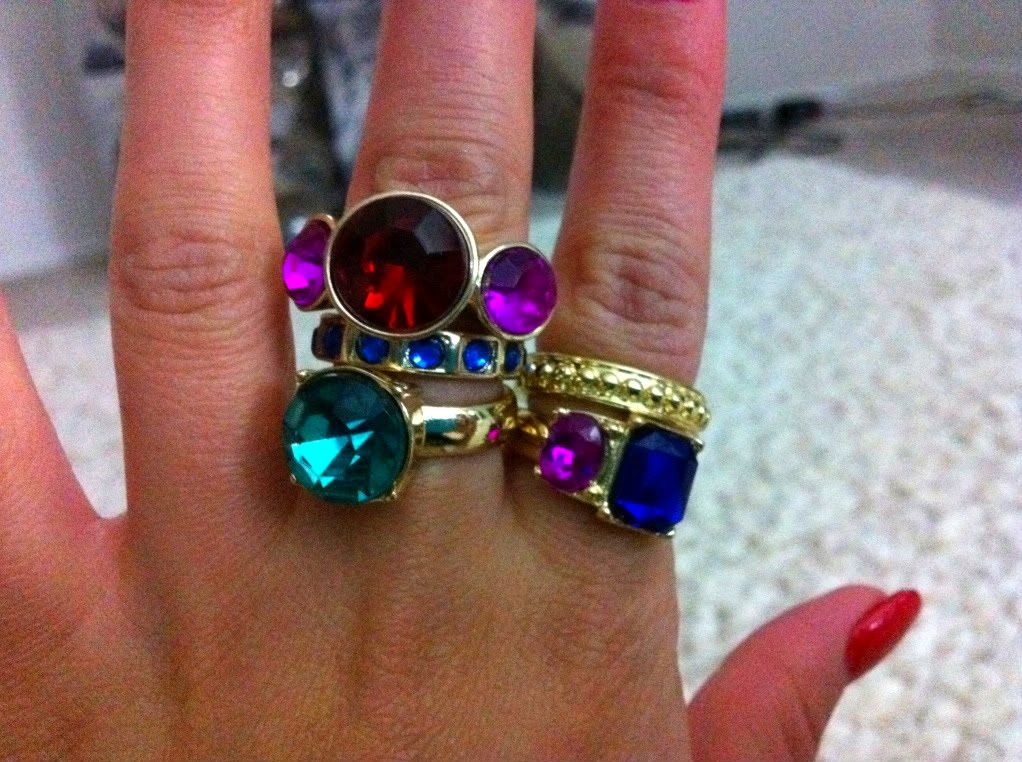 The last few weeks I have been bundling up in my winter colors - black, gray and green. These jewel tones of these fake bling rings add the color I so need.
I know said Rainbow Bright would be jealous of these rings and I stand behind that. When I was little I wanted to be her when I grew up, true story.
Happy Thursday!