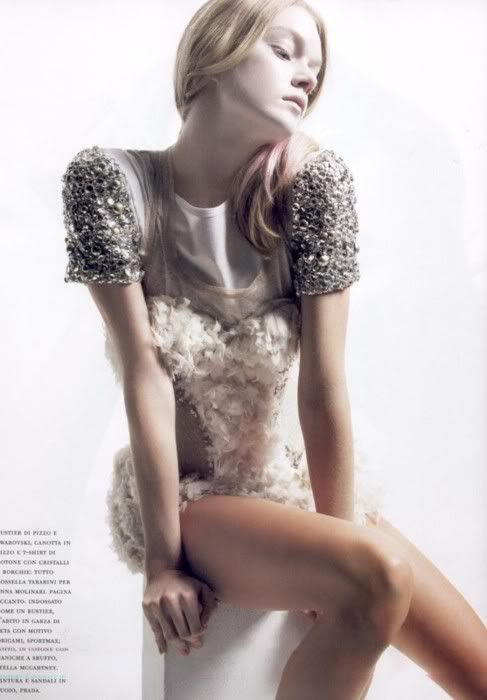 The past few years the only fashion twist that shoulders have gotten are shoulder pads. Even though I have ridden the wave of that trend many times,I know its time for a change. My eyes were opened in a
form of a black mini dress
and cemented when I saw this fashion shot.


3 Reasons Sparkly Shoulders Are Fun and Fashionable

1) It takes the place of a necklace. I love my jewelry, but who said that shoulders weren't meant to be accessorized.
2) Strapless and sleeveless outfits usually call for hair down, but in order for your shoulders to get the attention - hair must be up. I always love a reason to do a up do.
3) It's unexpected. You maybe the only girl at the party with sparkly shoulders - way to stand out.
Will you be giving your shoulders some love this holiday season?