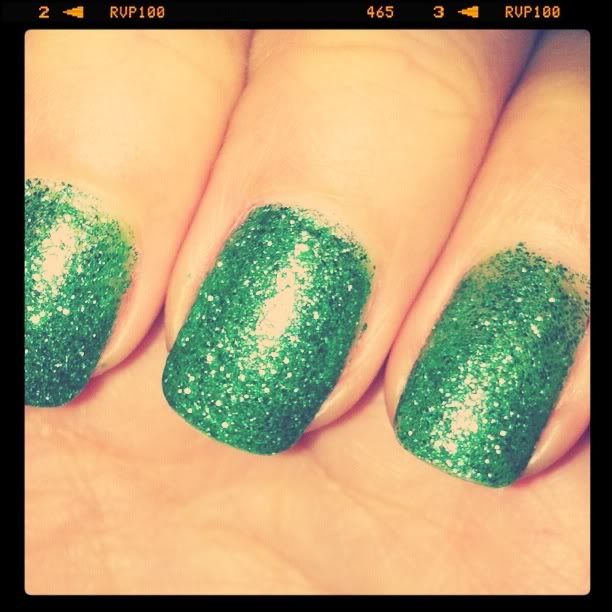 I love Christmas and I like to have as much fun with it as possible. So that's how my nails became a glittery green. Even though I might be bundled up in black and grey at least my nails can have the Christmas present.
They look like tree ornaments.

It was pretty easy just a base coat of a light green and then a few layers of green sparkles.
How are you tying in the Holidays into your everyday wear?

I got these professionally done, I can't paint my nails without getting it all over myself.