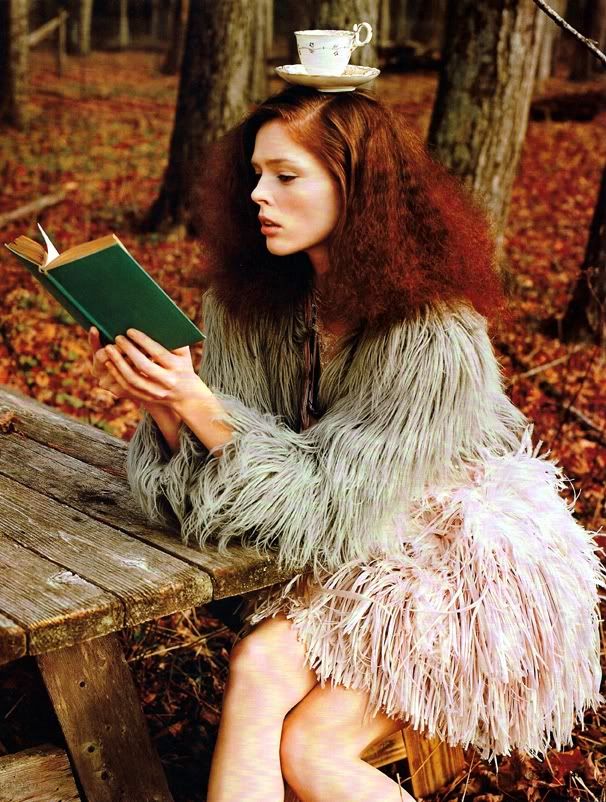 I ran into the editorial spread last night and just wanted to share it with you all. It's nice to wake up to something pretty.
I drink tea every morning and I've never tried to balance it on my head. I wont be trying it today, but if I had that coat - I would definitely be trying that on.
Green is quickly becoming a favorite color of mine and this shiny neon olive hue is right up there.
It's amazing how striking a black and white picture can look when placed with color ones.
Good Morning.