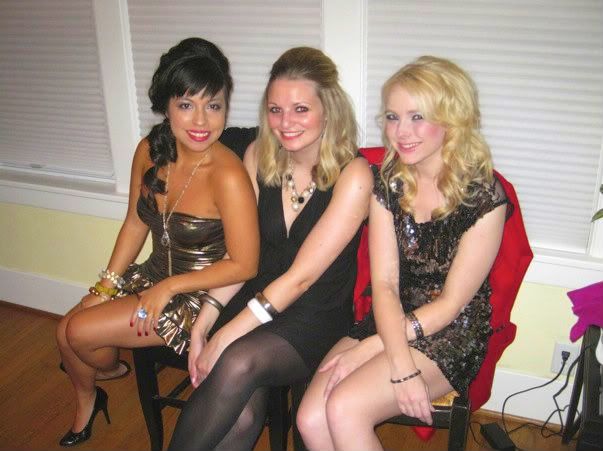 New Years last year my friends Sarah, Charli and I all made a visit to my favorite
Style Bar, Swink.
We came with "bad hair days" and left with hair full of style. I have been going back at least once a month (
or more
) all year and since its the season of giving I thought a
$60 dollar gift card
would be a nice gift from me to you. I am only sorry that I couldn't give one to everyone. Also sadly
this is only for people in Seattle
- No worries come back for tomorrows giveaway that will be open Nationwide.

The stylish salon is located in downtown Seattle, across from Hotel Max. I have probably been styled by every stylist there and I have always walked away happy.
One dry style is 30 dollars and make- up is also 30 dollars. They also do feathers, tinsel and eyelashes.
This hairstyle is my favorite so far.. the Elegant Mohawk. I took in a picture and Liz didn't hesitate. I don't know how many compliments I got.
If you would like to win a $60 Swink Style Bar Gift Card, you can

just comment

or do the following:
1. FOLLOW THIS BLOG CLICKING on the "Follow" icon. Check the sidebar.
2. FRIEND
MY FACEBOOK FAN PAGE
3. FRIEND
SWINK STYLE BAR FAN PAGE
4. LINK THIS POST TO TWITTER : @alixrose

If you do either of these things comment to let me know.

Deadline: The contest is now open and will remain open until Monday Dec 20th. Winner will be announced Tuesday December 21st.


Please note that you must be a Seattle resident to win!
Don't worry my nationwide giveaway will be announced tomorrow. I love you all.