DList Magazine
and
HG Lodge
. I haven't been to a fashion show in a long time - trying to balance social media and fashion gigs has been a juggling act. Anyways I was happy that I was able to hit up Grocery! I was introduced to a few designers that I will be adding to my designers to watch bookmark and you should too.
Abi Ferrin showcased the kind of clothes I would want to wear when I go out... beautiful, sexy and elegant without having to give to much away. I only showed one picture from her collection, but I recommend visiting and shopping her site. The clothes are beautiful not only in the pictures but in real life too.
Sofie Olgaard
Are the perfect clothes from going day to night. The dress on the left with a blazer and knee high boots would look great for work. The pant suit went down the runway paired with heels and a high bun - loved the look.

Bella Dahl
You can probably guess that in Seattle, for most of the year, we live in layers. Bella Dahl would work in paired with your favorite jeans, sweaters, dresses and skirts. They looked so comfortable that you could literally live in them.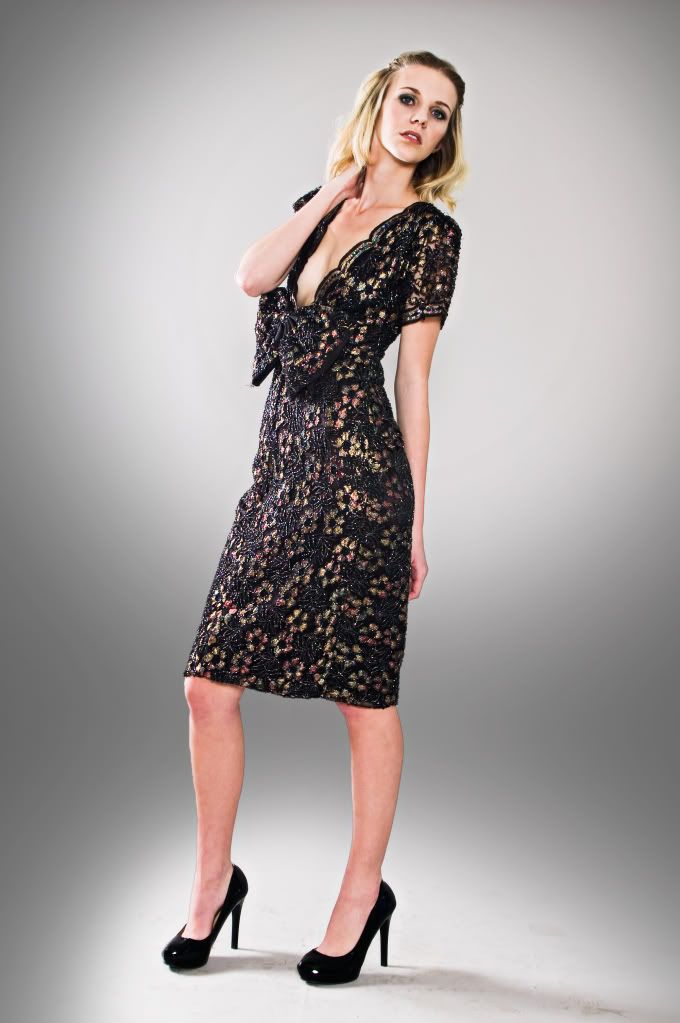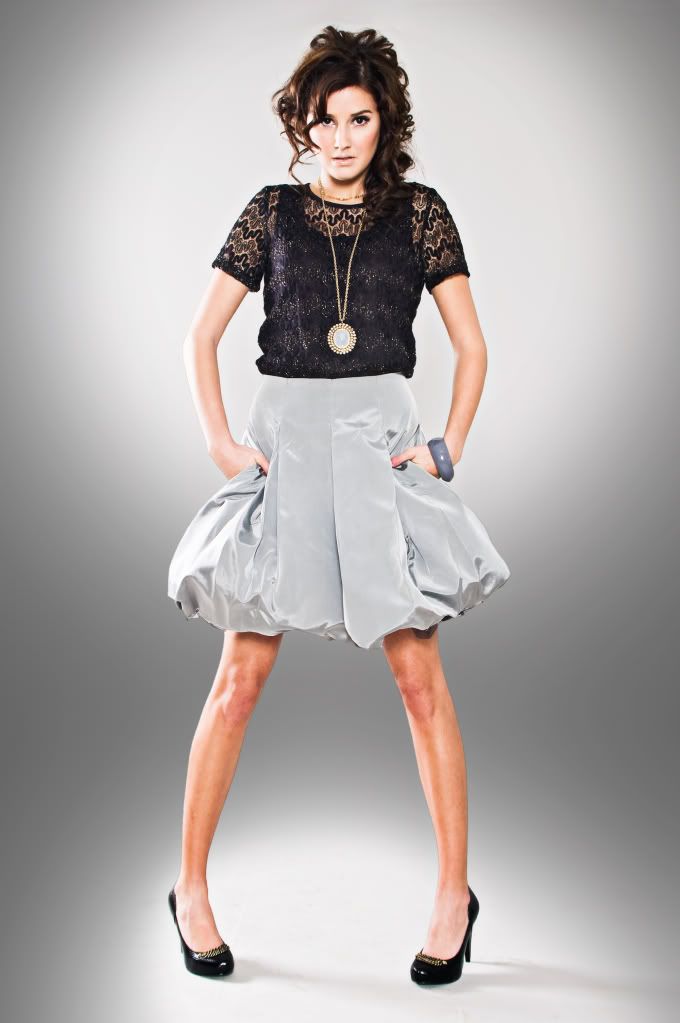 Li Cari
Every girl wants to play a little dress up and thankfully this fashion show didn't forget that. The first dress plays upon the.. its fun to be a little daring and the second dress makes the young girl look just a little grown up. This line expresses the fun in fashion without losing the sexiness.



I must admit I have never seen shoes like this. It was fun to spot them going down the runway, you couldn't miss them. Love the Rio Bootie - I can see them peeking out from beneath my bell shaped jeans and
trousers
.
If you're in Seattle look for the next Grocery Fashion show, hopefully its sooner than later.