Excuse my pun, but I couldn't help myself. How amazingly long does
Karlie Kloss's
legs look in these photos? I am sure a little camera magic helped in that area.
Back in high school I went through my bell bottom phase. I was that kid who listened to the oldies station, wore my mom's vintage clothing and thought that bell bottom jeans were the coolest thing around. Well I grew up and it looks like
bell bottoms
did too.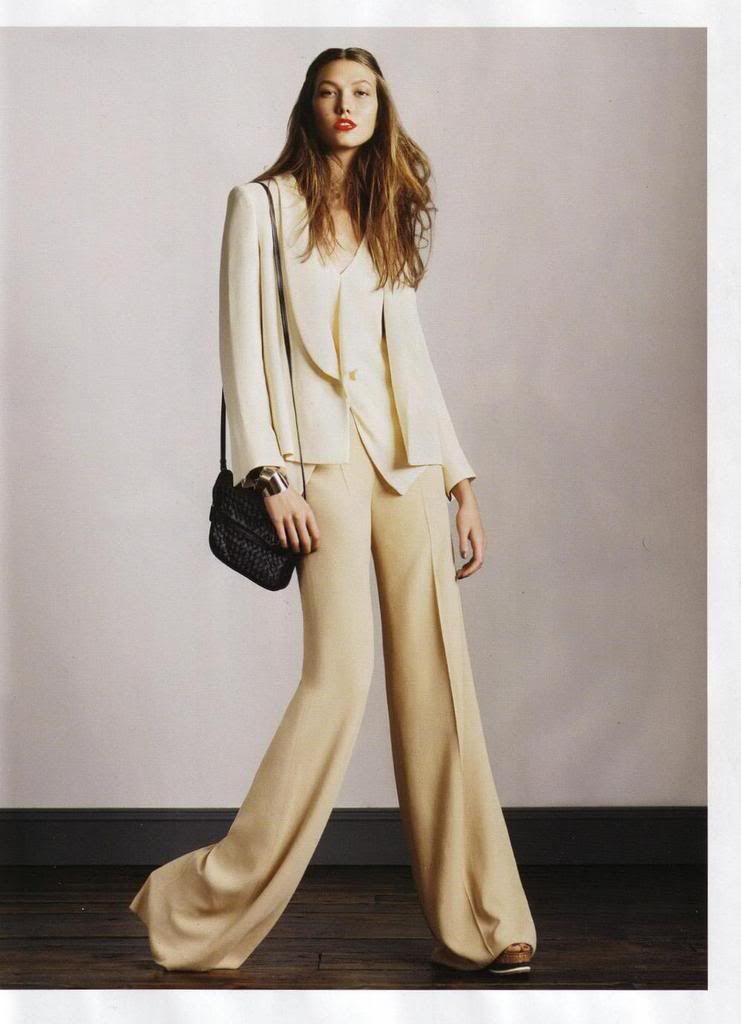 As you scroll down to look at this picture, the bell shaped trousers come as surprise. The beautiful suit is sophisticated looking until you see the bottom. The shape doesn't take away from the sophistication, just offers a little playfulness and edge.
Its true that in most instances the shoes are going to be covered up. That's why you should have a shoe that stands out or makes itself known - even when you're only given a peek of them.
What you should take away from this post:
1.
I used to be a quirky kid, I like to think I still am.
2.
Bell bottoms do not always equal jeans.
3.
Shoes are still important - but when are they not?
4.
Your legs will not automatically get longer when you wear bell shaped trousers.
I am going through a skinny jean phase because I learned if your not tall - this is not always the best look for your shape. But I still love this photo shoot.
Jingle bells Jingle Bells Jingle all the way...
Happy Friday.