After spending three hours out in the cold watching a football game yesterday I realized that this winter business is real. Sadly, my red pea coat wasn't going to take me warmly through this winter. That's where I came up with.. Just because its cold doesn't mean you have to look it.
I resorted to using a pink snuggie at the football game, but trust me it was that cold. But if I had planned accordingly I could have still been fashionable and warm. Those two things can live in harmony.
My favorite color this winter is hands down green. The cargo, military green coat says real and fashionable to me and after seeing these inspiring street photos I hope it says the same thing to you.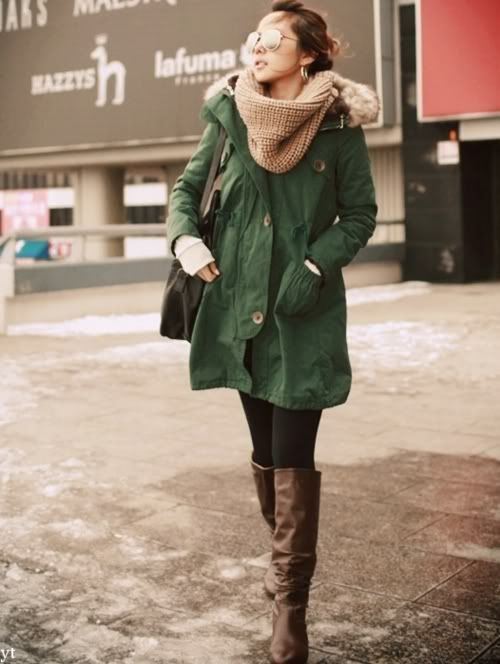 It's not often that a coat can look good with leggings, boots and maybe even a leather skirt. It can fit layers of clothes and not make you look like a marshmallow. That's saying something.
You might have noticed that I added some looks that can't live in a cold climate but I did that for two reasons. One its good to see that a look can live for more than just a season. Two some of you are lucky enough not to live in such a cold climate and can still pull these looks off during the winter months - me - jealous... never! :)
Happy Monday and welcome back to work!
source: click images