It's getting colder than cold outside, but that's just reason enough to break out the velvet. I prefer the dress, but shorts, leggings and skirts are just as fashionable. Here are some looks that have made it into my online shopping carts.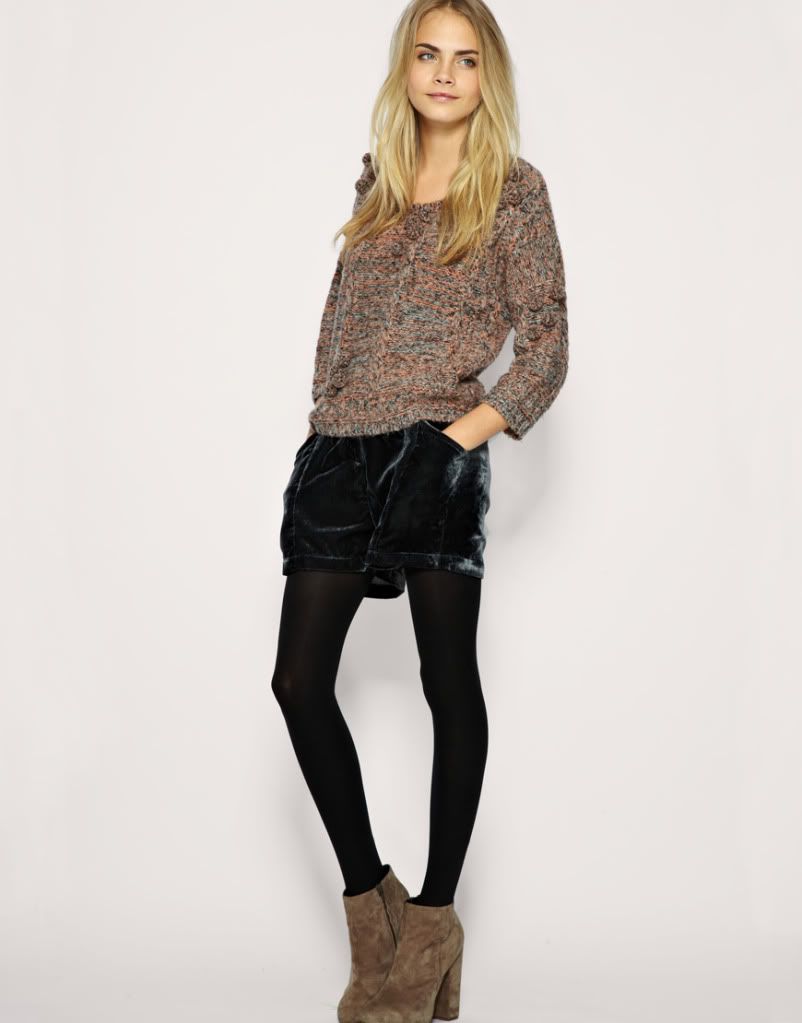 Shorts and tights. I know that people do this a lot earlier in the year when its that weird in between stage of summer to fall. The velvet look can take you from winter to spring.
This pixie mart jewel red color is what grabs me. How lush is lush? This is lush.
This is one of my favorite colors paired with one of my favorite trends so yes please. The Asos website has a plethora of velvet - enough to fill your head with velvet dreams.
The reason I posted this dress is because of the flower print tights. Its like a perfect mix of winter and spring in one little stylish outfit.
What are your velvet dreams filled of? Dresses, leggings or shorts.

source: click for resource