Baby it's cold outside. Thank goodness this scarf covers half of my face and my neck - it keeps at least those parts of me warm. It's not too bad if you walk at a moderate pace. Thanks to the lovely Fresh Jess for taking this picture of me. I am standing just a street over from Milk Studios, in the heart of the Meat Packing District.
The best thing about the coat besides its color are the pockets.
The lace is from my racer back top, the nail polish is called Navy Russian from OPI, the black skirt is from H&M, the bow tights might not be the warmest thing to wear, but I love the way they look. My big bomb ring - well thank you Mom! She gave it to me as a present a few months back.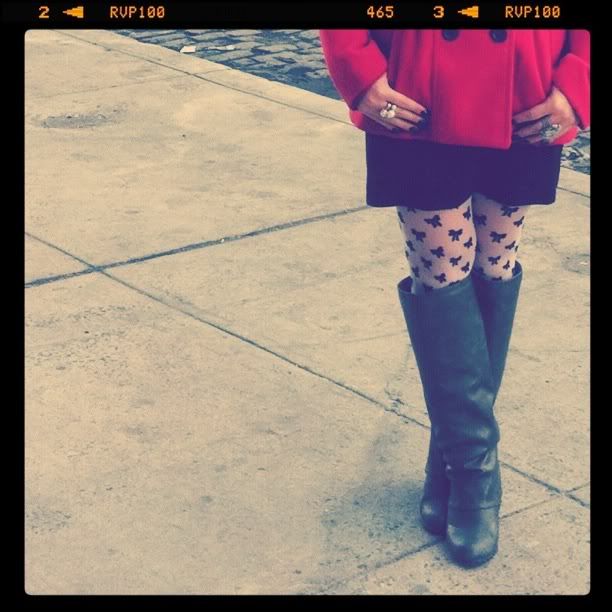 I have a feeling you will be seeing these boots a lot. There's a lot of walking to be had through the streets of New York and these lovelies from Modcloth are already a fave to wear in Seattle and they are fast becoming a favorite in NYC.
There was a Levis' booth at the IFB conference. They also offered every girl who got measured a free pair of jeans from any of their NYC stores. We visited the new store in the Meat Packing District and Courtney was so helpful. He made sure we walked out with a pair of amazing flattering jeans. I will be posting about them soon.
She was the first fashion blogger I saw. Tavi of Style Rookie. There were a lot of amazing bloggers there and I will have to look for the photos so I can post them soon.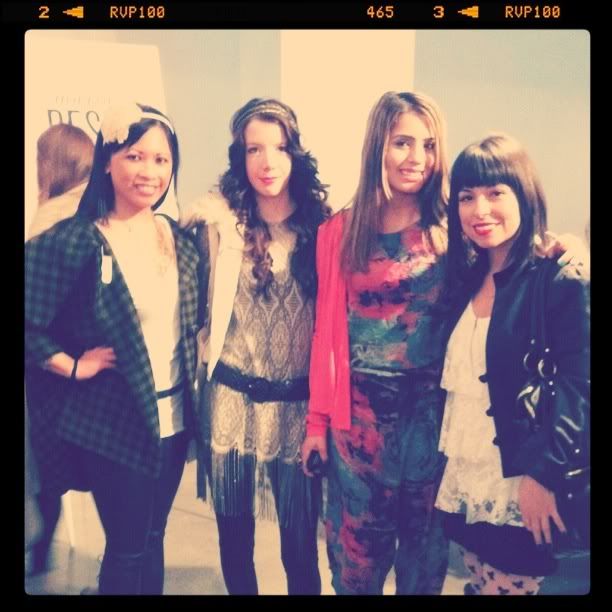 Vicky of Fasshonaburu and Alyssa - amazing bloggers and photogs.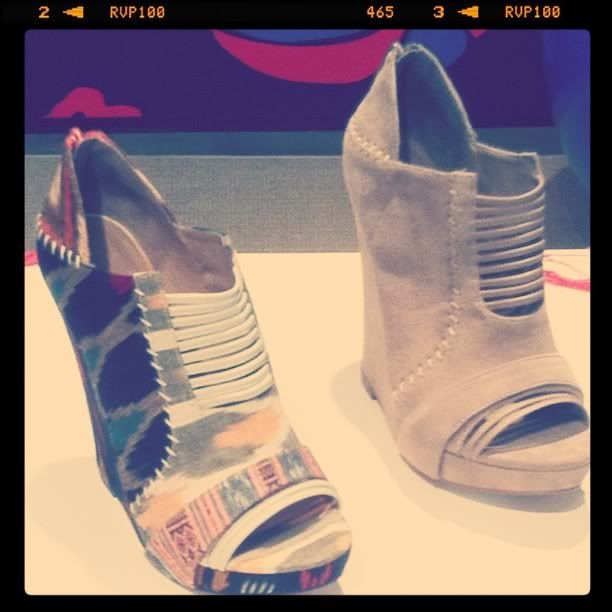 Aldo
was at the IFB conference - these shoes were so eye catching. This picture doesn't do them justice.
Also special thanks to
Fresh Jess
and Jordana of
Clutch22
for making this such a fun experience.
Ok so I am already running late today, but to follow my happenings in NYC check me out on Twitter: @alixrose
xoxo