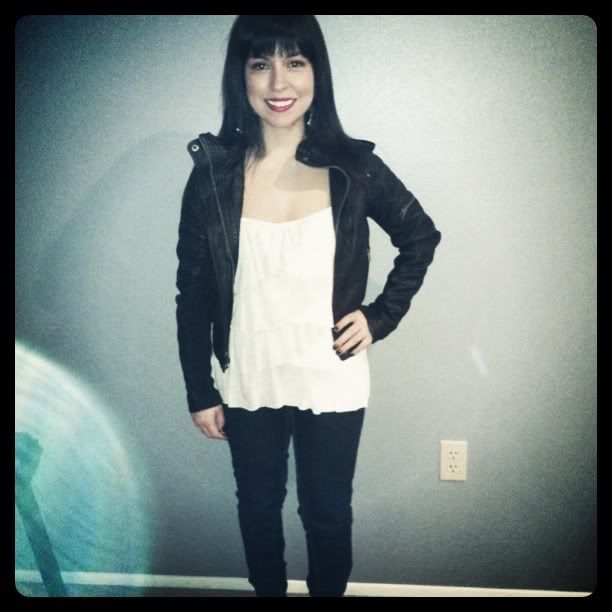 I would like to introduce you to my new best friend. We met when I was in New York City, it was love at first try on.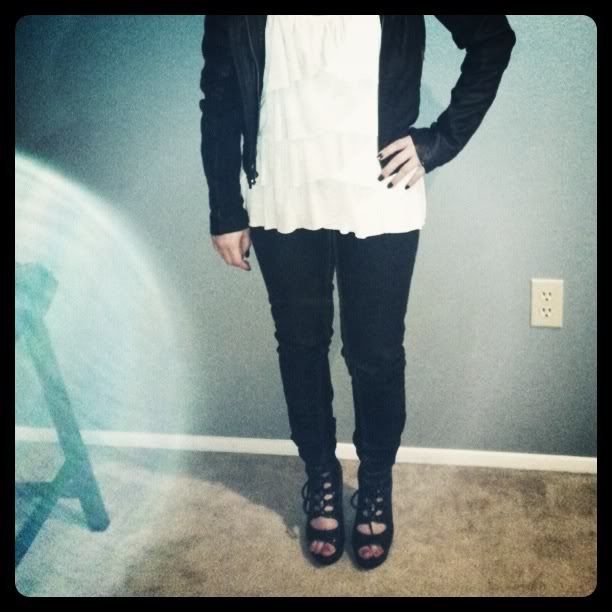 I have other faux leather coats in my life, but none of them are like this. It's cropped bomber jacket with a funnel neck and a hood. Yes a hood!
Thank you Topshop for bringing this little number into my life. It goes with everything in my closet. I currently wear it most with dark skinny jeans and frilly girly tops. I look forward to wearing it on nights out with summer dresses.
There was also a light brown one of the same design and I am kicking myself for not buying it.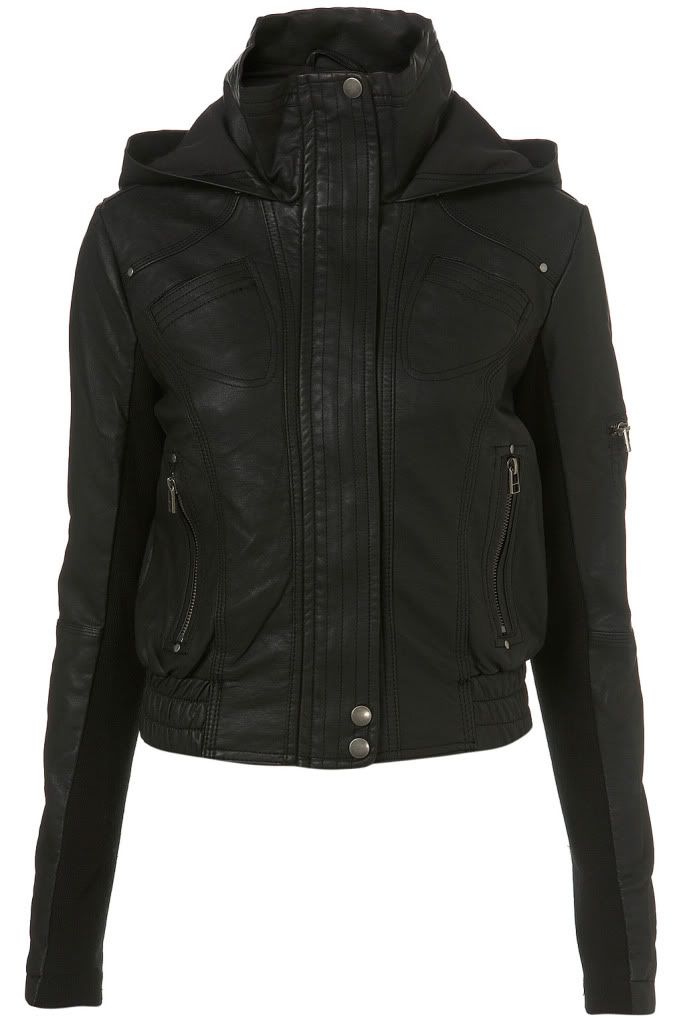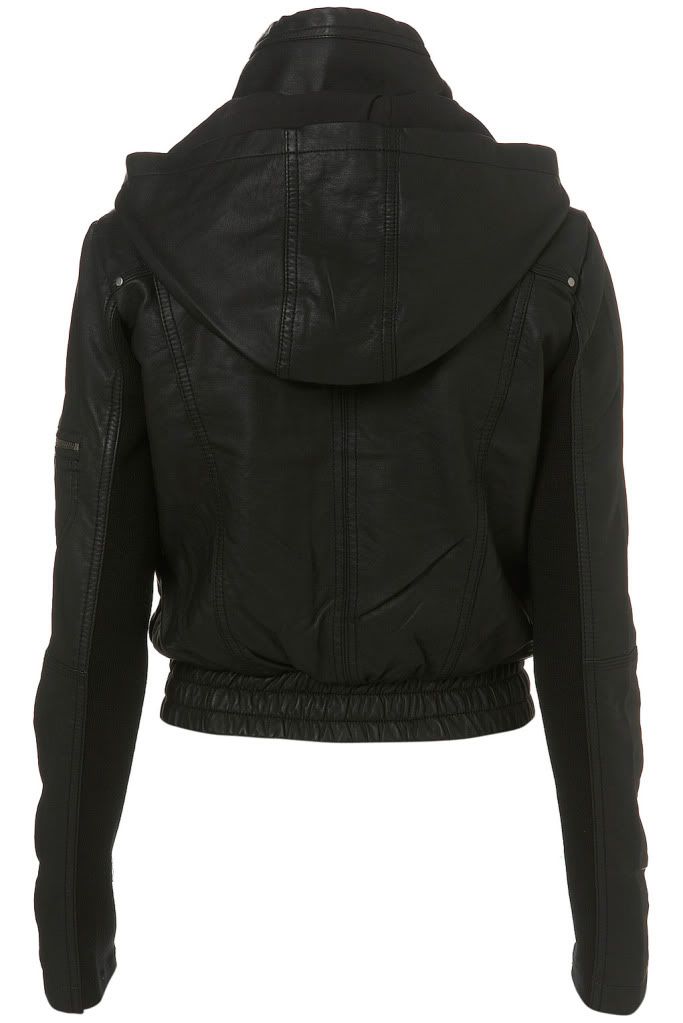 If you've been wanting a new little leather jacket in your life. I highly recommend it. I only challenge you not to wear it every day. I am failing at that miserably.