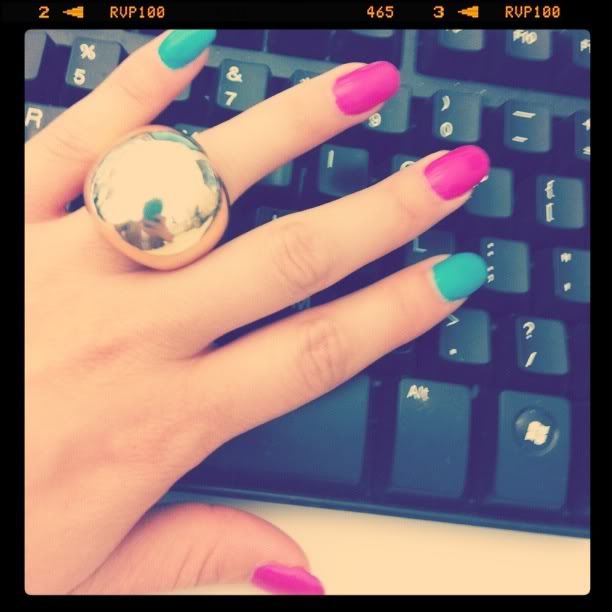 I must have stared at the nail color wall for 15 minutes before deciding on these two colors. I like the contrast of a bright color with a slightly muted one. I must admit it still feels a little weird to have 2 colors and I still get looks from people, but when it comes down to it - I love it.
This is my second foray into this trend (check out my
first
) and it won't be my last.
Nail polish colors in first picture:
Blue - Towel Boy Toy by China Glaze
Pink - Pool Party by China Glaze