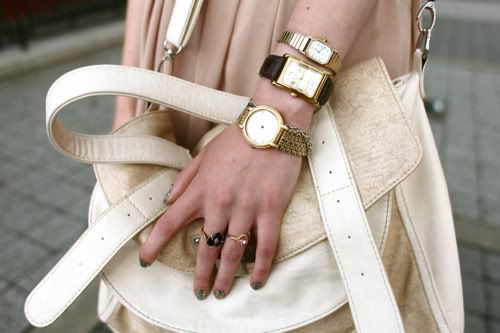 I haven't worn a watch since 2007, but then again this trend is really about the time. I come from a family of watch lovers. I've seen the care they take in picking watch and that's because it's all about personality... more than style.
Colorful watches, vintage watches, modern watches - the accessories that come in different shapes and sizes, are worn here to reflect the person wearing them.
I would love to wear 3 and have them set to times in the 3 different countries I've lived in.. Seattle, London & Puebla. I might even wear a 4th one for the Country I want to visit next.
It will be like wearing a dream on your wrist.
source:
here
&
here