How do trends start? When someone takes a risk. These looks may not work for you.
Wearing your shirt backwards or pairing a bowtie with stripe high-waisted shorts may not be something you can see yourself doing.... but.... nothing ever got done or worn without someone trying it out first.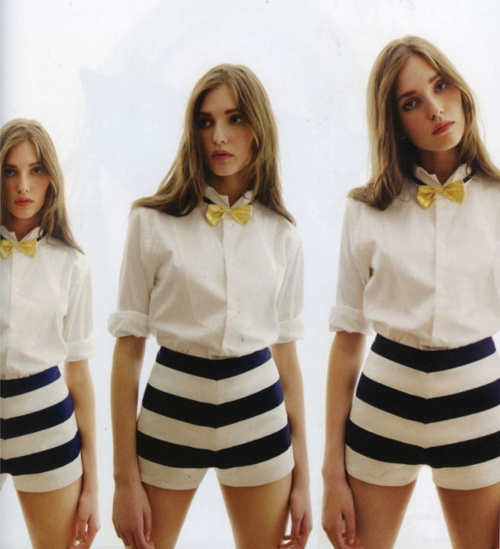 You don't have to be as drastic as this. It could be a simple as trying a different shade of a color you swear looks awful on you. It could even be that you are more of a skinny jean girl then a wide legged one. If you know what works for you, great but don't forget to take risks.
What's the one item you swore you would never wear? But now you can't imagine not having it in your closet.
Here's mine.. The skinny jean.

As girl with a big booty and athletic legs, I thought the worst look on me would be skinny jeans. How wrong could I be? They are my favorite thing to wear and I can't imagine not having them.
Now what's yours?