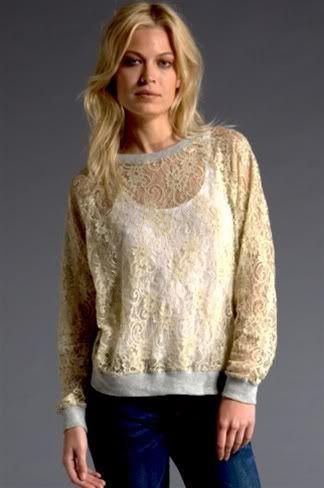 If you're not familiar with
StyleVisor
, its a new trend setting club. You pay a monthly fee and every month they send you a surprise item of clothing that was designed by one of their Visors. I am sure you recognize the names behind the club ; Geri of Because I am addicted, Aya- fashion editor at Teen Vogue and Monica Rose - the stylist behind the Kardashian looks.
My first item of clothing, the
lace sweater
was designed by Geri. The sweater came with a handful of recommendations of looks that I've had fun trying.
My favorite style I sported this past weekend. Seattle has had amazing weather this past week and I've been lucky to have spent sometime on a boat.
It was hot most of the day and just when you need something to cover up, this lace sweater was perfect. It's girly, still shows the bathing suit underneath and even though it doesn't offer a lot of warmth it does protect against a summer breeze.
Has anyone else joined StyleVisor?