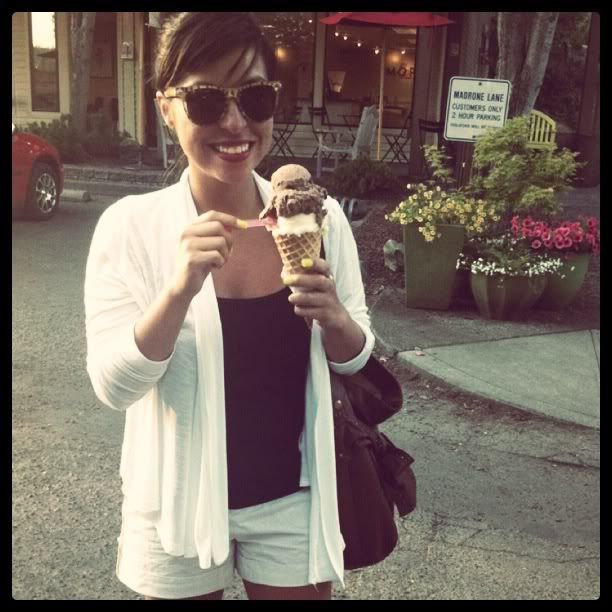 See this outfit..... white shorts, white flowy top - perfect for a breezy Seattle Summer Day. What is it not perfect for?
ICE CREAM!
I wasn't even thinking about what I was wearing when I ordered two scoops. All I could think about was Chocolate, Vanilla and a Waffle Cone. But as soon as I walked out the door and it started melting - I knew I was wearing the wrong outfit.
Yes, I got chocolate ice cream down my flowy top and on my white shorts - but instead of cursing my outfit choice, I laughed.