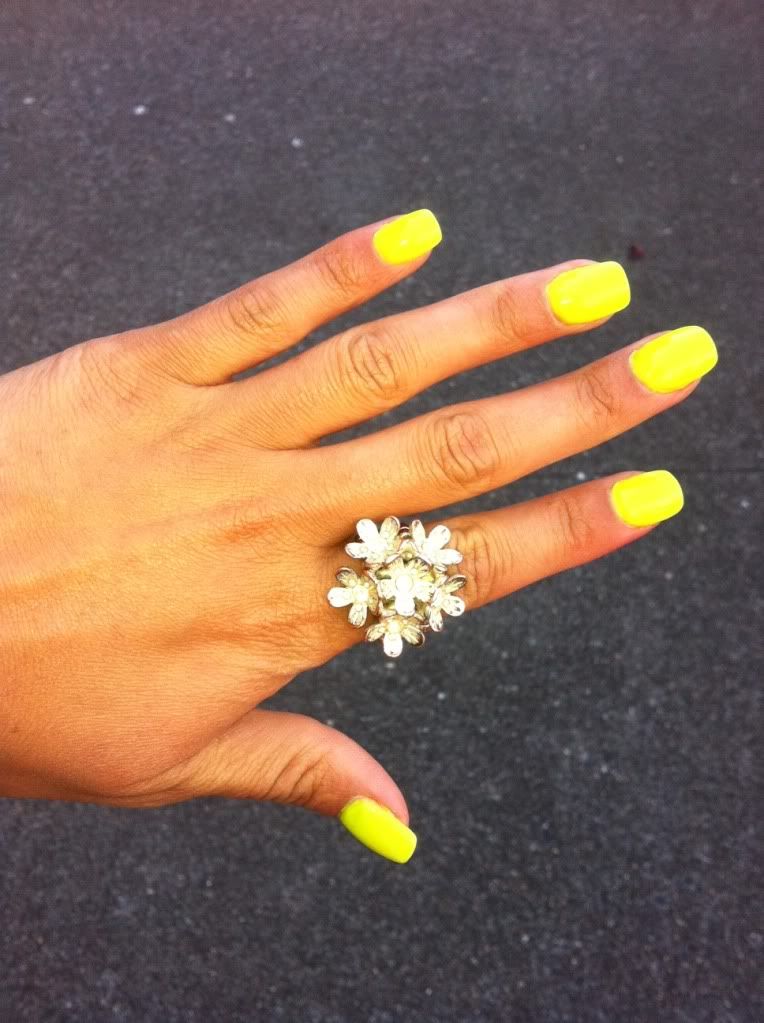 Sometimes you just have to follow your heart. I always thought of this as a color more for your toe nails, but its summer and I like to push my fashion boundaries.
Don't get me wrong, its bright but only really in the sun. So if you're planning on boating it for the weekend its the perfect color.
The best part - if you like to go dancing it glows in the black light. Oh yeah!